China has become The World's Largest Exporter of Automobiles

Market Insights

16-06-2023
According to the China Association of Automobile Manufacturers, China exported 1.07 million vehicles from January to March, up 58% year-on-year. Japanese auto exports were 954,185 units, up 6% year-on-year.
In recent years, with the improvement of product quality, brand image and after-sales service, China's auto exports have grown steadily. Last year, China surpassed Germany to become the world's second largest auto exporter, exporting 3.2 million vehicles. With its strong performance in the first quarter of 2023, China has now overtaken Japan as the world's top auto exporter and is expected to maintain its leadership position in the future.
Key Points
· China overtook Japan as the world's largest auto exporter in the first quarter, driven by growing demand for electric vehicles and increased deliveries to Russia.
· The shift to electric vehicles has driven China's rise as a major auto exporter, with new energy vehicles accounting for about 40 percent of China's total auto exports. Exports of new energy vehicles (NEVs), including electric vehicles, rose more than 90 percent in the first quarter compared to the same period last year.
· The Dutch company is likely to benefit from increased demand for its products and services, while European automakers are likely to face increasing competition from Chinese brands.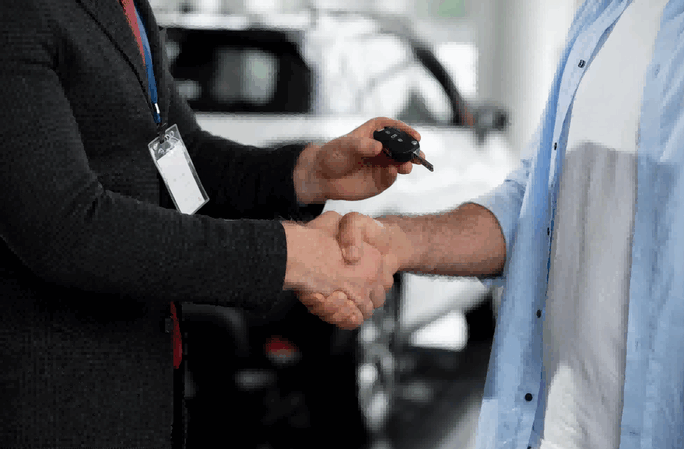 ---
One of the main drivers of Chinese auto exports is the growing demand for electric vehicles (EVs), especially from Europe and Japan. China's exports of new energy vehicles (NEVs), including EVs, have increased by more than 90% compared to the same period last year.
At the Shanghai Auto Show, which opened on April 19, 2023, overseas markets including SAIC, Chery, Geely, BYD and GAC have been showcasing their products, many of which are from Southeast Asia, South America and Africa. Many foreign dealers have shown a strong interest in Chinese-made electric vehicles. Some Chinese electric vehicle brands such as Jetway and Zeekr are already taking reservations for their models in Europe and plan to have a presence in most of Western Europe by 2026.
Read Also: The Dynamics of 2022 Global Car Import Trade Trends
China's strong electric auto export growth has major implications for the European economy
China's strong export growth is set to continue as more companies announce export plans and Beijing phases out procurement subsidies - a move that will slow domestic demand. In this context, Europe is a particularly attractive target because of its current low trade barriers, well-developed charging network, and high EV procurement subsidies available for imports.
Chinese-made electric vehicles could disrupt the China-Europe auto trade. The EU is rapidly becoming a net consumer of Chinese-made cars in the electric vehicle trade - the future pillar of the automotive industry. Most importantly, if European automakers use China as an export hub for third-party markets, this will mean less production in Europe.
This has serious implications for Europe's industrial heartland, as the automotive sector has long been one of Europe's main exports - to China and third-party markets. in 2019, it accounted for 10% of EU exports and a third of the EU's trade surplus. The sector also accounts for 7% of Europe's GDP and 10 percent of manufacturing jobs. This highlights the fact that Chinese-made cars endanger jobs, investment and innovation in Europe.
Read Also: How to Calculate Car Import Tax in the Philippines?
The impact of this development on the Netherlands could be dramatic, as the country is a major hub for international trade and transport. The Netherlands is one of the most important transit countries in Europe and its ports are among the busiest in the world. Dutch companies are already involved in the Chinese automotive industry, many of them supplying parts and technology to Chinese automakers. If Chinese automotive exports continue to grow, Dutch companies may benefit from increased demand for their products and services.
China's growing influence in the global automotive industry could increase competition with European automakers, especially in the electric vehicle market. The Chinese electric vehicle market is already dominated by local brands such as BYD, Azera and Xiaopeng, which have expanded rapidly in recent years. As Chinese automakers increase their exports to Europe, they could challenge the dominance of European automakers in the region, particularly in the luxury segment.
In addition, the European auto industry is highly integrated geographically, with one-third of any member state's production supplied by other member states. Thus, it is not only large exporters like Germany that are at risk. Moreover, vibrant domestic electric vehicle production is necessary to sustain the battery industry - a key sector in the EU industrial plan to repair strategic vulnerabilities.
Read Also: How to Find Ideal Auto Imports from Japan?
Leave Message for Demo Request or Questions
We always appreciate your visit at tendata.com. We'd love to hear your suggestions, feedback & queries. Please contact us to schedule a demo or learn more about our services. We will respond to your query within 1 working day.