Which Country Imports the Most BMWs?

Import News

07-09-2023
When it comes to luxury cars, BMW is a name that commands attention. The German automaker is known for producing vehicles that combine performance, style, and cutting-edge technology. But have you ever wondered which country imports the most BMWs? In this article, Tendata will explore the global BMW market and the top importers of these iconic German automobiles.
>>>FREE Get New Potential Customers<<<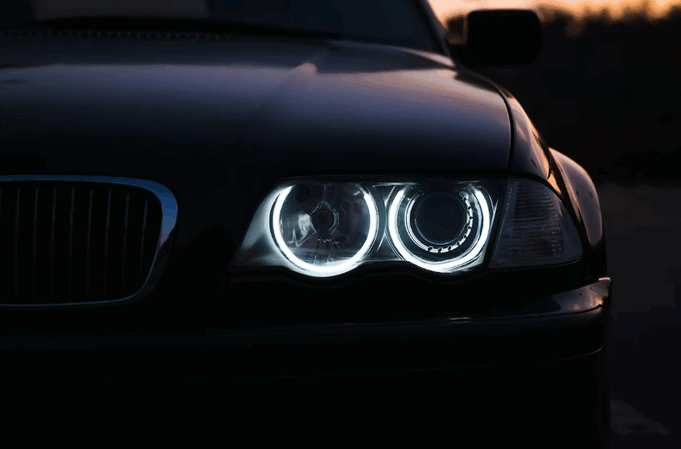 ---
The Global BMW Market:
Before diving into the specifics of which country imports the most BMWs, let's take a brief look at the global BMW market. BMW is a renowned brand that has a strong presence worldwide. The company manufactures a wide range of vehicles, from compact cars to luxury SUVs and high-performance sports cars. BMW's appeal lies in its commitment to quality, innovation, and driving pleasure.
>>>Learn More about BMW Imports<<<
Key Features of BMW:
BMW vehicles are known for several key features that make them attractive to consumers:
· Performance: BMW cars are synonymous with excellent performance. They are designed to provide a thrilling driving experience with powerful engines and precise handling.
· Luxury: BMW places a strong emphasis on luxury and comfort. The interior of BMW vehicles is often adorned with high-quality materials and advanced technology.
· Innovation: BMW is at the forefront of automotive innovation. They are pioneers in electric and hybrid technology, with models like the BMW i3 and i8.
· Global Presence: BMW has a vast network of dealerships and manufacturing plants worldwide, ensuring accessibility to consumers in many countries.
---
Top Importers of BMWs:
Now, let's identify the countries that import the most BMWs:
>>>Learn More about Precisely BMW Importers<<<
1. United States:
The United States is one of the largest markets for BMW vehicles. American consumers appreciate BMW's blend of performance, luxury, and advanced technology. The country's strong economy and a well-established dealership network make it a significant importer of BMWs.
2. China:
China's growing middle class has a strong appetite for luxury cars, and BMW has capitalized on this market. The demand for BMWs in China has surged in recent years, making it a crucial importer for the brand. Local production in China has also helped BMW maintain a competitive edge.
3. Germany:
While BMW is a German brand, it may come as a surprise that Germany is not the largest importer of BMWs. This is because a substantial portion of BMW's production is destined for export to other countries.
4. United Kingdom:
The United Kingdom has a long-standing affinity for BMW vehicles. The brand's reputation for quality and performance has made it a favorite among British consumers.
5. Canada:
Canada is another country where BMW enjoys a strong presence. Its well-developed infrastructure and affluent population make it an attractive market for luxury automakers.
6. Japan:
Despite being home to its own renowned automakers, Japan has a niche market for European luxury cars, including BMW. Japanese consumers appreciate the brand's craftsmanship and engineering.
7. Australia:
BMW has a loyal following in Australia, known for its well-designed cars that cater to various lifestyles and preferences.
---
The Future of BMW Imports:
Looking ahead, BMW's global appeal and commitment to innovation are likely to sustain its position in the luxury car market. As electric and hybrid vehicles become more prevalent, BMW's investment in these technologies should further expand its customer base. Additionally, emerging markets in Asia and Latin America present growth opportunities for BMW.
In conclusion, BMW's reputation for quality, performance, and luxury has made it a sought-after brand in many countries around the world. While the United States and China currently lead the pack as the largest importers of BMWs, the global market for these German-engineered cars continues to evolve, driven by consumer preferences and technological advancements.
---
About Tendata
Tendata iTrader boasts customs data from over 80 countries, commercial data from 198 countries, and a database of 130 million plus buyers. Tendata iTrader processes a rolling 10 billion daily trade data, enabling swift and intelligent filtration of contact details for 121 million executives and decision-makers, including emails, phone numbers, social media, and more. Additionally, Tendata iTrader can simultaneously display company directories, product images, and website links, while offering 17 visual reports. This assists foreign trade enterprises in pinpointing and analyzing markets accurately, helping you swiftly identify the precise purchasers and suppliers you need. (>>>Click to Apply for Free Trial<<<)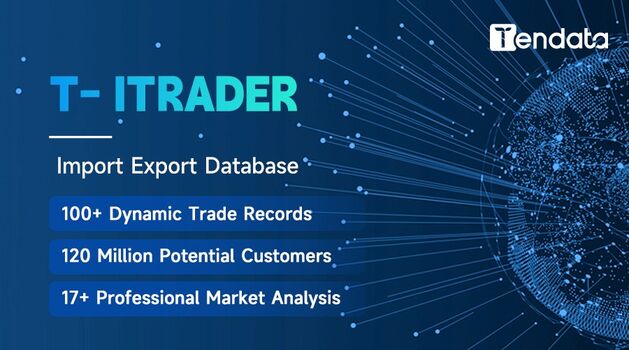 Step One: One-Click Search for Your Global Prospects
Tendata iTrader seamlessly integrates customs data from 80+ countries, commercial data from 198 countries and regions, and internet data from 141 countries. A single search yields global target clients in 0.01 seconds without waiting. (>>>Click to Find Global Buyers<<<)
Step Two: Rapid Analysis to Identify Your Target Clients
The comprehensive customer information provided by Tendata iTrader assists us in analyzing detailed buyer information and furnishing extensive personal contact details of executives. This information is a highly valuable sales asset. (>>>Click to Analyze Your Target Clients<<<)
Leave Message for Demo Request or Questions
We always appreciate your visit at tendata.com. We'd love to hear your suggestions, feedback & queries. Please contact us to schedule a demo or learn more about our services. We will respond to your query within 1 working day.