How to Quickly Find Exporters in Malaysia?

Export News

23-08-2023
The bustling world of international trade is driven by the efforts of exporters who play a pivotal role in connecting products from one corner of the globe to another. Malaysia, with its strategic location and robust economy, is no exception. If you're seeking to establish trade relationships or expand your business by importing goods from Malaysia, this guide will provide you with insights on how to efficiently find exporters in the country.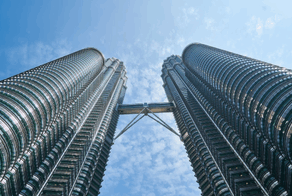 ---
Exploring the Malaysian Export Landscape
1. Diverse Export Range
Malaysia boasts a diverse range of exportable goods, including electronics, palm oil, rubber, machinery, chemicals, and textiles. Its strategic location and well-developed infrastructure make it a hub for global trade. The country's exports contribute significantly to its GDP, making it a key player in the global market.
2. Exporters' Role
Exporters in Malaysia are businesses that are adept at navigating the complexities of international trade regulations, logistics, and documentation. They ensure that products reach their intended destinations in a timely manner, meeting quality and compliance standards.
---
Finding Exporters in Malaysia
1. Online B2B Marketplaces
Online Business-to-Business (B2B) marketplaces are platforms where exporters and importers connect. Websites like Alibaba and Tendata serve as databases of registered exporters. These platforms provide detailed profiles of exporters, including product categories, company details, and contact information.
2. Industry Associations and Chambers of Commerce
Industry associations and chambers of commerce play a crucial role in promoting trade and connecting businesses. Organizations like the Malaysia External Trade Development Corporation (Matrade) and the Federation of Malaysian Manufacturers (FMM) are valuable resources for identifying reputable exporters in Malaysia.
3. Trade Exhibitions and Fairs
Participating in trade exhibitions and fairs can be a great way to meet exporters face-to-face. Events like the Malaysia International Trade and Exhibition Centre (MITEC) showcase a wide range of products and provide a platform for networking with exporters.
4. Government Resources
Government agencies often maintain databases of registered exporters. The Malaysian government's official trade promotion agency, Matrade, offers an online directory of Malaysian exporters that can be a useful starting point for your search.
5. Networking and Referrals
Networking within the industry can lead to valuable connections with exporters. Attend industry-specific events, seminars, and workshops to meet professionals in the field. Referrals from other businesses in your industry can also help you identify reputable exporters.
6. Business Directories and Online Searches
General business directories and online search engines can be useful for identifying exporters in Malaysia. Websites like Yellow Pages Malaysia and Google Business can provide contact details and general information about exporters.
7. Professional Services
Hiring professional services such as trade consultants, freight forwarders, and customs brokers can also help you connect with exporters. These professionals have extensive networks and knowledge of the industry.
---
Conclusion: Navigating the Exporter Landscape in Malaysia
As you embark on the journey to find exporters in Malaysia, utilizing a combination of online resources, industry associations, trade events, government databases, and networking opportunities can yield fruitful results. Establishing relationships with reliable exporters is a key step in building successful international trade partnerships and driving the growth of your business.
Leave Message for Demo Request or Questions
We always appreciate your visit at tendata.com. We'd love to hear your suggestions, feedback & queries. Please contact us to schedule a demo or learn more about our services. We will respond to your query within 1 working day.