Exporting Injera from Ethiopia: A Taste of Tradition

Export News

26-09-2023
In the realm of culinary delights, few things are as distinctive and culturally significant as injera. Often described as a sourdough-risen flatbread with a slightly spongy texture, injera is not just a staple food in Ethiopia but a cherished part of its cultural heritage. Exporting injera from Ethiopia is not only a business opportunity but a way to share this unique culinary tradition with the world.
>>>Tendata Helps You With Product Market Analysis<<<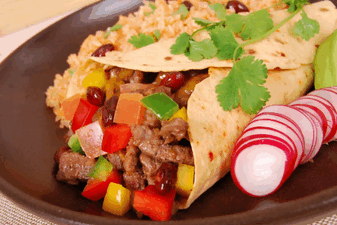 ---
The Ethiopian Culinary Gem
1. The Art of Injera Making
Injera is more than just a bread; it's an art form. Made from teff flour, a tiny yet incredibly nutritious grain native to Ethiopia, the process of making injera involves fermentation. Teff is mixed with water and allowed to ferment, creating a batter that is then poured onto a hot griddle to cook. The result is a thin, tangy, and slightly sour flatbread that is not only delicious but also gluten-free.
2. Cultural Significance
Injera plays a central role in Ethiopian cuisine and culture. It's not merely a vessel for food; injera often serves as both the plate and utensil. Dishes are placed on a large piece of injera, and smaller pieces are torn off to scoop up stews, vegetables, and other accompaniments. Sharing injera is a symbol of unity and togetherness in Ethiopian communities.
---
Exporting Injera: Opportunities and Challenges
1. Meeting Global Demand
In recent years, there has been a growing global interest in diverse and authentic cuisines. Ethiopian cuisine, with injera as its centerpiece, has gained popularity for its unique flavors and communal dining experience. This presents an excellent opportunity for Ethiopian businesses to export injera to international markets.
2. Logistics and Shelf Life
One of the primary challenges in exporting injera is its relatively short shelf life due to its natural fermentation process. Proper packaging and logistics planning are crucial to ensure that the product reaches consumers in optimal condition. Vacuum-sealing and freezing techniques can extend the shelf life, making it more viable for export.
3. Compliance with Regulations
Exporting food products involves adhering to stringent quality and safety standards imposed by importing countries. Ethiopian injera exporters must navigate the regulatory landscape, which includes meeting labeling, packaging, and sanitation requirements.
4. Market Diversity
Understanding the preferences and tastes of different markets is essential. While injera may remain authentic, exploring variations, such as different sizes or flavors, can make it more appealing to a broader consumer base.
---
The Promising Future of Injera Exports
As global palates continue to evolve and embrace diverse cuisines, injera has the potential to become a sought-after product on international dining tables. To make the most of this opportunity, Ethiopian producers and exporters should collaborate with local authorities, invest in modern production and packaging techniques, and participate in trade shows and food exhibitions to showcase the quality and authenticity of their injera.
Ethiopia's injera is not just a food product; it's a cultural ambassador that can bridge communities and introduce the world to the rich culinary heritage of the country. Exporting injera is not merely a business venture; it's an opportunity to share a slice of Ethiopian culture and tradition with the global community, one delicious piece at a time.
---
The Importance of Market Analysis

Analyze the market frontier trend by analyzing the market demand in different regions, plus comparing the price of the products, so as to choose the target market with high profit and high demand; at the same time, according to the import and export data query to understand the market distribution of the products and the trend of change, and adjust the market strategy in a timely manner.
Tendata iTrader has customs data of 70 countries (>>> Click to get free customs data of 220 countries), business data of 198 countries, 10+ billion trade data, 120 million in-depth enterprise data and 130 million buyer database, and provides various search methods, which can be queried by product, company name, hs code, SIC code, etc. Intelligent one-key query, and also provides 17 visualized reports to help enterprises accurately locate and analyze the market. (>>> Click to get sample online)
Leave Message for Demo Request or Questions
We always appreciate your visit at tendata.com. We'd love to hear your suggestions, feedback & queries. Please contact us to schedule a demo or learn more about our services. We will respond to your query within 1 working day.