Which Countries Export Chocolate to Germany?

Export News

07-10-2023
Indulging in the world of chocolate is a universal pleasure, and in Germany, the land of precision and taste, this delight takes on a special significance. Let's delve into the cocoa-kissed world of Germany's chocolate imports, exploring the nations that contribute to Germany's sweet cravings.
>>>Learn More in Tendata Blogs<<<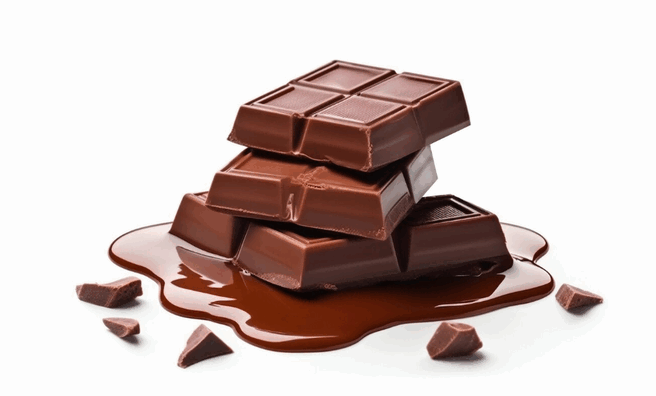 ---
A Symphony of Chocolate Export
In the heart of Europe, Germany's love affair with chocolate continues to flourish. The year 2022 witnessed Germany's insatiable appetite for cocoa-infused creations, with chocolate imports amounting to a delectable $2.48 billion. Beyond the numbers, this embodies a cultural exchange where cocoa from distant lands meets the skilled hands of German artisans.
1. Belgian Chocolate Ballet: A Melodious Drop
Belgium, renowned for its exquisite chocolates, led the ensemble in 2022, contributing a symphonic $521.4 million worth of chocolate to Germany. Despite a slight dip of -12.6%, Belgian chocolates remain an essential ingredient in Germany's sweet repertoire.
2. Polish Confections: A Rising Note
Poland's chocolatiers orchestrated a growth of 2.1%, captivating Germany with their $435.4 million worth of chocolates. This upward trend highlights Poland's increasing prowess in the art of chocolate-making and its growing appeal to German consumers.
3. Dutch Delights: A Subdued Waltz
With a graceful waltz, the Netherlands delivered chocolate worth $299.8 million to Germany, even as its own chocolate export dipped by -7.3%. This elegant exchange reflects the nuanced dance between suppliers and consumers in the world of confectionery.
4. Swiss Elegance: A Sublime Descent
Switzerland, renowned for its precision, contributed chocolate valued at $286.8 million to Germany. Despite a -2.7% decline, Swiss chocolate remains a testament to the artistry and tradition that underpin both countries' confectionery cultures.
5. Italian Temptations: An Aromatic Decline
Italy's aromatic confections graced Germany's shores with chocolate worth $212.6 million, experiencing a decline of -4.6%. This exchange of culinary traditions reveals the interplay between two nations renowned for their gastronomic finesse.
>>>Improve Your Import Export Business With Tendata<<<
---
The Tapestry of Chocolate Export Exchange: Insights and Trends
Amidst these delightful exchanges, a mosaic of trends emerges. While some nations experience growth, others navigate declines. Spain shines as a star performer, delivering a surge of 33.8% in chocolate exports to Germany. Croatia and Slovakia also dance to an upbeat rhythm, with growth rates of 26.4% and 26.3%, respectively. On the flip side, Belgium and Austria grapple with declines of -12.6% and -8.9%, showcasing the ever-evolving dynamics of the chocolate export market.
Concluding the Cocoa Overture
In the grand opera of chocolate exchange, Germany stands as a stage where the world's finest chocolates perform. As Germany's love for chocolate remains unwavering, these exchanges serve as a reminder of the interconnectedness of global flavors and the shared pleasure that transcends borders.
---
Another News
Latest News Released Today: Tendata Blogs
Other Trade Data References to Chocolate:
1. Major Chocolate Suppliers to France: A Sweet Symphony of Imports
2. Chocolate Imports: Unwrapping the Top 2022 Players
3. Global Chocolate Import Dynamics: A Sweet Insight
Leave Message for Demo Request or Questions
We always appreciate your visit at tendata.com. We'd love to hear your suggestions, feedback & queries. Please contact us to schedule a demo or learn more about our services. We will respond to your query within 1 working day.