What Does the Dominican Republic Export to Canada?

Export News

08-10-2023
Trade relations between the Dominican Republic and Canada have been steadily growing, with both countries benefiting from the exchange of goods and services. In this article, we will explore what the Dominican Republic exports to Canada, the key products and industries involved, and the trends shaping this trade relationship.
>>>Increase Company Revenue with Tendata<<<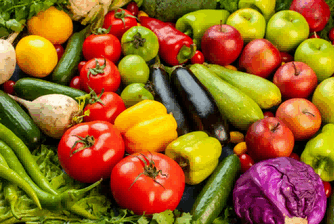 ---
Dominican Republic's Export Overview
The Dominican Republic's exports to Canada encompass a wide range of products, reflecting the country's diverse economy.
1. Agricultural Exports
· Fruits and Vegetables: The Dominican Republic is a significant exporter of tropical fruits like bananas, pineapples, and avocados to Canada.
· Organic Produce: There is a growing trend in exporting organic fruits and vegetables to cater to Canada's health-conscious consumers.
2. Textiles and Apparel
· Textile Industry: The Dominican Republic has a thriving textile industry that exports clothing, including t-shirts, jeans, and activewear, to Canada.
· Competitive Advantage: The country's proximity to the United States and its participation in trade agreements like CAFTA-DR give it a competitive edge.
3. Electrical Machinery and Equipment
The Dominican Republic exports electronic components and equipment to Canada, including telecommunication devices and medical electronics.
4. Medical Devices
Medical devices, particularly those related to diagnostics and patient monitoring, have seen a rise in exports to Canada.
>>>Click to Check More Import And Export News from Tendata<<<
---
Trends Shaping Dominican Republic-Canada Trade
· Trade Agreements: The Central America-Dominican Republic-Canada Free Trade Agreement (CA4) has facilitated trade between the two nations.
· E-commerce Growth: The growth of e-commerce has opened new opportunities for Dominican businesses to export their products to Canadian consumers.
Challenges and Considerations
· Quality Standards: Meeting Canadian quality and safety standards is crucial for sustained exports.
· Competition: The Dominican Republic faces competition from other countries in the region, such as Mexico and Costa Rica.
Conclusion
The trade relationship between the Dominican Republic and Canada continues to strengthen, driven by a diverse range of exports from the Dominican Republic. Understanding the evolving preferences and demands of the Canadian market, as well as adhering to quality standards and trade agreements, are essential for Dominican exporters looking to expand their presence in Canada. The future of this trade partnership appears promising, with opportunities for growth in various sectors, including agriculture, textiles, electronics, and medical devices.
---
You may also want to know:
1. Global Import and Export News
2. Keeping up with Global Import Data
3. Real-Time Access to International Export Data
4. Learn How These Import Export News Can Help Your Import Export Business?
- Specific Trade Data to Help You Analyze Where to Go Next.
Leave Message for Demo Request or Questions
We always appreciate your visit at tendata.com. We'd love to hear your suggestions, feedback & queries. Please contact us to schedule a demo or learn more about our services. We will respond to your query within 1 working day.