India's Imports of Russian Oil hit a Record High in May

Import News

16-06-2023
Russian oil imports account for nearly 42% of all crude oil imported by India in May 2023. In just one year, India has become the second largest global buyer of Russian crude after China.

The EU's oil export embargo on Russia is the main reason for India's large imports.

The EU will take measures to stop India from refining Russian oil and reselling it.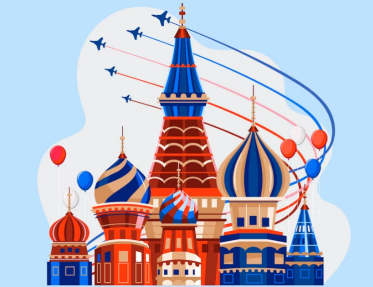 India's imports of Russian oil hit a record high in May
India's imports of cheap oil from Russia hit another record high in May 2023 and now exceed imports from Saudi Arabia, Iraq, the United Arab Emirates and the United States combined, industry data show.
According to energy cargo tracker Vortexa, India imported 1.96 million barrels of oil per day from Russia in May 2023, 15 percent higher than the previous high in April 2023. Russia now accounts for nearly 42 percent of all crude oil imported by India in May 2023. This is the highest share for a single country in recent years.
PTI reports that the rise in Russia's share has been accompanied by a corresponding decline in the share of oil exports to India from other Middle Eastern countries. Shipments from Saudi Arabia fell to 560,000 tons, the lowest level since February 2021. Oil producer cartel OPEC's share of India's oil imports fell to a record low of 39 percent in May. The Organization of Petroleum Exporting Countries, mainly in the Middle East and Africa, once accounted for 90 percent of India's total crude imports, but that share has been slipping since Russian oil was sold at discounted prices.
Reasons for India's rush to buy low-priced Russian oil
India's demand for crude oil is being driven by increased domestic fuel consumption and increased exports of refined fuels such as diesel and gasoline. India is the world's third largest consumer of crude oil after the U.S. and China, relying on imports for more than 85% of its demand.
In May 2023, India purchased more than twice as much oil from Russia as it did from Iraq at 830,000 b/d. Before the outbreak of the Russia-Ukraine conflict in February 2022, Russia's market share of India's import basket was less than 1%; by May 2023, Russia's share of India's imports rose to 1.96 million b/d.
Indian refiners used to buy little Russian oil because of high freight costs, but they are now snapping up large volumes of Russian cargoes at lower prices than other grades because some Western countries are refusing to buy because of Moscow's invasion of Ukraine.
In December 2022, the EU banned Russian seaborne oil and imposed a price cap of $60 per barrel, which prevents other countries from using EU shipping and insurance services unless the oil is sold at a price below the cap. After the EU banned imports in December 2022, Russia sold a record amount of crude oil to India to fill its energy export gap.
India has circumvented the sanctions regime by importing large quantities of Russian crude at low cost, refining it, and then selling the portion it does not consume to Westerners at market prices. The diesel and kerosene delivered by tankers is no longer Russian, but Indian, and the refined product is not considered to be of Russian origin. In this way, Indian businessmen built a lucrative business by eventually transporting Russian oil to Europe and the United States, where it passed through the embargo after the Ukraine invasion.
In April 2023, the average cost of Russian crude, including freight, was $68.21 per barrel, the lowest level since the war in Ukraine. the average cost of shipping Saudi Arabian crude to India in April was $86.96 per barrel, while Iraqi oil was priced at $77.77 per barrel. Indian refiners are using UAE dirhams to pay for oil imported at prices below $60, industry officials said.
EU's Counterattack
The European Union will take action against Russian oil imports to India, EU foreign policy chief Josep Borrell said, a rare clear criticism of India for helping Russia evade Western sanctions during the war in Ukraine.
In an interview with the Financial Times, Borrell said the EU does not mind increased oil trade between Russia and India, but urged a crackdown on India's resale of Russian oil to Europe as refined fuel, including diesel.
The trade, which is legal under EU sanctions, has been criticized by those who want to see tougher sanctions imposed on Russia and argue that it allows Moscow to continue earning large revenues from oil sales - the largest component of the Kremlin's budget.
Refined oil is India's largest export, and major restrictions on its sales would deal a blow to the national economy. Such restrictions could also increase pressure on India to withdraw from its traditionally strong relationship with Russia, which has seen the two economies grow since the start of the war in Ukraine.
Leave Message for Demo Request or Questions
We always appreciate your visit at tendata.com. We'd love to hear your suggestions, feedback & queries. Please contact us to schedule a demo or learn more about our services. We will respond to your query within 1 working day.