What Are the Popular Models of BMW That Are Commonly Imported?

Import News

19-07-2023
BMW, the renowned German automobile manufacturer, has a global presence with its luxury vehicles. The import of BMW cars, also known as BMW imports, plays a significant role in the international automotive industry. In this article, Tendata will explore the popular models of BMW that are commonly imported and their distinctive features.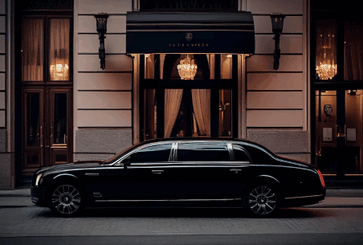 ---
BMW 3 Series: The Epitome of Luxury and Performance
The BMW 3 Series is a highly sought-after model known for its exceptional performance and luxurious features. It is one of the key BMW imports worldwide. Available in various body styles, including sedan, wagon, and convertible, the 3 Series offers a perfect balance of comfort, agility, and advanced technology. With its sleek design, powerful engines, and cutting-edge features, the BMW 3 Series continues to be a popular choice among car enthusiasts and luxury car buyers globally.
BMW 5 Series: Elegance and Executive Comfort
The BMW 5 Series represents executive luxury and is another prominent model in the realm of BMW imports. It offers a blend of elegance, performance, and advanced technology. This mid-size luxury sedan provides a spacious and comfortable interior, complemented by refined craftsmanship and premium materials. The 5 Series offers a range of engine options, including efficient hybrid models. With its sophisticated design, dynamic driving capabilities, and innovative features, the BMW 5 Series appeals to those seeking a combination of luxury and performance.
BMW X Series: Versatile and Stylish SUVs
The BMW X Series comprises a range of versatile and stylish SUVs, which are highly sought-after in the BMW import market. Models such as the BMW X1, X3, X5, and X7 offer a combination of spaciousness, utility, and luxury features. The X Series SUVs provide a comfortable ride, advanced safety technologies, and optional all-wheel drive, making them popular choices among individuals and families looking for both performance and versatility.
BMW 7 Series: The Ultimate Expression of Luxury
The BMW 7 Series is considered the flagship luxury sedan of the BMW brand and holds a prominent position in the world of BMW imports. It represents the pinnacle of luxury and craftsmanship. This full-size luxury sedan showcases BMW's technological advancements and exclusive features. The 7 Series offers a plush and opulent interior, along with state-of-the-art infotainment systems and advanced driver-assistance features. With its powerful engines, refined ride quality, and a host of luxury amenities, the BMW 7 Series is a symbol of prestige and sophistication.
BMW i Series: Electric and Sustainable Performance
The BMW i Series, including electric and hybrid models, contributes to the realm of BMW imports and emphasizes the brand's commitment to sustainable mobility. Models like the BMW i3 and i8 showcase innovative electric powertrains, futuristic designs, and eco-friendly materials. The i Series models combine performance and efficiency, offering an electrifying driving experience with reduced environmental impact. As the demand for electric vehicles grows globally, the BMW i Series plays a significant role in the import of sustainable and technologically advanced automobiles.
Other BMW Models in Import
In addition to the aforementioned popular models, BMW offers a diverse lineup that includes the sporty BMW 2 Series, the compact BMW 4 Series, and the luxurious BMW 8 Series. These models cater to different preferences and market segments, providing a wide range of options for BMW importers and consumers worldwide.
---
Conclusion
The import of BMW cars, also known as BMW imports, contributes to the global automotive industry, showcasing the brand's commitment to luxury, performance, and innovation. The popular models such as the BMW 3 Series, 5 Series, X Series, 7 Series, and i Series offer a wide range of options to meet the diverse demands of luxury car enthusiasts. With their distinctive features, cutting-edge technology, and renowned German engineering, BMW cars continue to be highly desirable and sought-after in the global automotive market.
Leave Message for Demo Request or Questions
We always appreciate your visit at tendata.com. We'd love to hear your suggestions, feedback & queries. Please contact us to schedule a demo or learn more about our services. We will respond to your query within 1 working day.