Are there Any Trade Agreements that Benefit the Central African Republic's Central Imports?

Import News

21-08-2023
The Central African Republic (CAR) is a landlocked country located in the heart of Africa, surrounded by Cameroon, Chad, Sudan, South Sudan, the Democratic Republic of the Congo, and the Republic of the Congo. As a landlocked nation, the CAR faces unique challenges in conducting international trade, particularly in central importing goods from other countries. In this article, Tendata will explore the current state of the CAR's central imports, discuss the challenges it faces, and analyze whether there are any trade agreements or partnerships that benefit its central import activities.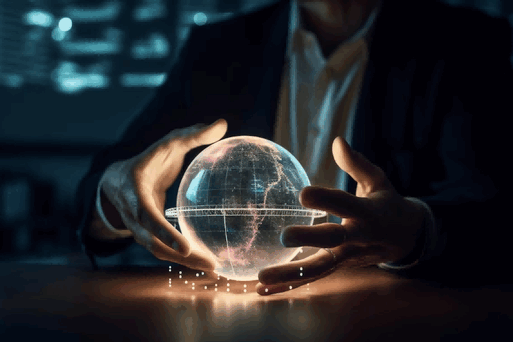 ---
The State of Central African Republic's Central Imports:
The Central African Republic primarily relies on central imports to meet its domestic demand for various goods and services. Key central imported products include machinery and equipment, petroleum products, foodstuffs, consumer goods, and pharmaceuticals. The country's central imports are essential for sustaining its economy, supporting industries, and fulfilling the needs of its population.
However, being a landlocked country presents significant logistical challenges for the CAR. It heavily relies on neighboring countries and their ports for the transit of central imported goods. This dependency on external trade routes can lead to delays, higher transportation costs, and potential disruptions to the supply chain.
Trade Agreements and Partnerships:
To enhance its central import capabilities and improve trade conditions, the CAR has sought to establish trade agreements and partnerships with other nations and regional organizations. These agreements aim to reduce trade barriers, streamline customs procedures, and promote economic cooperation.
a. Economic Community of Central African States (ECCAS):
As a member of ECCAS, the CAR benefits from regional economic integration efforts. ECCAS aims to create a common market and facilitate the free movement of goods, services, and people within the region. By participating in ECCAS, the CAR gains access to a larger market and potentially better trade opportunities for central imports.
b. Central African Economic and Monetary Community (CEMAC):
The CAR is also a member of CEMAC, a sub-regional organization that promotes economic cooperation and monetary integration among its member states. CEMAC member countries share a common currency, the Central African CFA franc, which simplifies trade transactions within the group, including central imports.
c. African Continental Free Trade Area (AfCFTA):
The CAR has also joined the AfCFTA, a historic agreement that aims to create a single market for goods and services across the African continent. By participating in the AfCFTA, the CAR seeks to enhance its export and import opportunities, boost economic growth, and attract foreign investment for central imports.
>>>Online Customer Service Consultation<<<
Challenges and Opportunities:
Despite being a member of regional trade organizations and signing trade agreements, the CAR still faces several challenges in its central import activities. These challenges include inadequate infrastructure, bureaucratic inefficiencies at border crossings, and limited diversification of its central import sources.
However, there are opportunities for the CAR to address these challenges and leverage its geographic location. The country's strategic position at the crossroads of Central Africa can be advantageous for transit trade, creating potential corridors for central imports from neighboring coastal countries to reach landlocked countries in the region.
Promoting Sustainable Central Import Practices:
In addition to trade agreements, the CAR can explore sustainable central import practices that align with its development goals. Encouraging responsible and eco-friendly import practices can support environmental conservation and promote ethical trade for central imports.
---
Conclusion:
The Central African Republic's central imports play a vital role in sustaining its economy and meeting the needs of its population. By engaging in regional and continental trade agreements, the CAR seeks to enhance its central import capabilities and promote economic growth. However, addressing logistical challenges, improving infrastructure, and fostering sustainable central import practices are essential for the country to fully harness its potential in international trade.
---
You may also want to know:
1. Global Import and Export News
2. Keeping up with Global Import Data
3. Real-Time Access to International Export Data
4. Learn How These Import Export News Can Help Your Import Export Business?
- Specific Trade Data to Help You Analyze Where to Go Next.
Leave Message for Demo Request or Questions
We always appreciate your visit at tendata.com. We'd love to hear your suggestions, feedback & queries. Please contact us to schedule a demo or learn more about our services. We will respond to your query within 1 working day.