What Are the Characteristics of Imported Indian Furniture?

Import News

14-09-2023
Imported Indian furniture has gained significant popularity in the global market due to its unique characteristics and craftsmanship. In this article, we will explore the world of imported Indian furniture, delving into its distinctive features and the trends in international trade surrounding this exquisite category of furnishings. India's rich cultural heritage and skilled artisans contribute to the appeal of its furniture products.

>>>Click to Check More Import And Export Information from Tendata<<<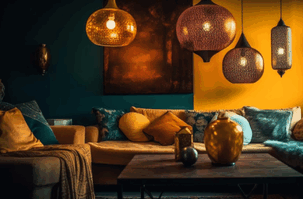 ---
Global Demand for Imported Indian Furniture:
The international demand for imported Indian furniture continues to grow. Countries like the United States, the United Kingdom, Australia, and many European nations import Indian furniture to meet the preferences of consumers seeking unique and handcrafted pieces. The popularity of Indian-inspired interior decor has driven this global demand.
The Allure of Indian Furniture:
Indian furniture has a timeless appeal that combines traditional craftsmanship with modern design elements. Crafted from a variety of materials, including wood, metal, and textiles, Indian furniture reflects the country's diverse culture and heritage. This diversity in styles and materials makes Indian furniture a versatile choice for interior decor.
· Handcrafted Excellence:
One of the hallmark characteristics of imported Indian furniture is the emphasis on handcrafted excellence. Skilled artisans employ age-old techniques passed down through generations to create furniture pieces that are not only functional but also works of art. The intricate carvings, inlay work, and attention to detail showcase the dedication of Indian craftsmen.
· Diversity in Styles:
Indian furniture offers a wide range of styles to cater to diverse tastes. From ornate and traditional pieces with elaborate motifs to sleek and contemporary designs, there is a piece of Indian furniture to suit every interior decor theme. This diversity in styles makes Indian furniture highly sought after by interior designers and homeowners alike.
· Materials and Sustainability:
Indian furniture makers often use sustainable and locally sourced materials. Wood, in particular, plays a central role in Indian furniture production. Teak, mango wood, and sheesham wood are commonly used due to their durability and aesthetic appeal. The emphasis on sustainable practices aligns with global trends in eco-conscious consumer choices.
· Artistic Inlay and Embellishments:
Indian furniture is renowned for its artistic inlay work, such as bone inlay, mother-of-pearl inlay, and brass accents. These embellishments add a touch of opulence and elegance to the furniture pieces. Whether it's a delicate floral pattern on a cabinet or a geometric design on a coffee table, these intricate details are what set Indian furniture apart.
---
Conclusion:
Imported Indian furniture is a testament to the country's rich cultural heritage and craftsmanship. Its characteristics, including handcrafted excellence, diverse styles, sustainability, and artistic embellishments, make it a prized choice for interior decor enthusiasts worldwide. Understanding the trends in global trade and the demand for Indian furniture can open up opportunities for importers and contribute to the continued growth of this vibrant industry.
---
Analyze customers and get contact information of precise decision makers

Tendata iTrader, fast batch access to importers and exporters, according to their purchasing volume price and preferences, for you to locate the target customers, while providing target customer information, covering corporate, executive, financial and industry data, etc., a key to dig deeper into the purchasing, executives and other responsible person email, social media, company website and other information, to create the conditions for you to develop customers! (>>> Click to find contact information of importers and exporters)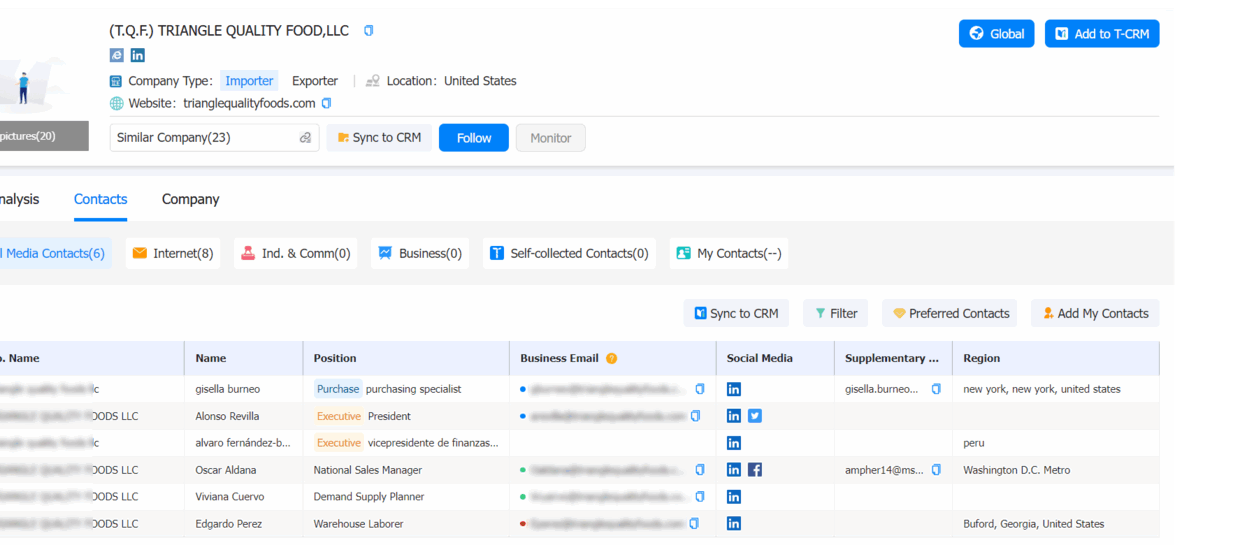 Leave Message for Demo Request or Questions
We always appreciate your visit at tendata.com. We'd love to hear your suggestions, feedback & queries. Please contact us to schedule a demo or learn more about our services. We will respond to your query within 1 working day.