What Importing News Is Worthy of Attention for Importers and Exporters?

Import News

21-09-2023
In the dynamic world of international trade, staying well-informed about the latest importing news is essential for importers and exporters alike. Being aware of market trends, regulatory changes, and global events can make a significant difference in the success of your business. In this article, Tendata will explore five critical aspects of importing news that deserve the attention of professionals in the import and export industry.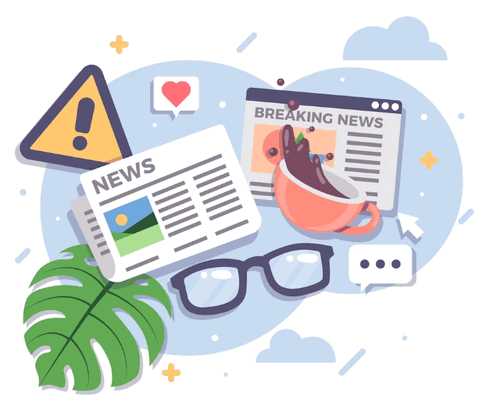 ---
1. Trade Policy Developments: Navigating the Regulatory Landscape
Trade policy developments, including changes in tariffs, trade agreements, and sanctions, can have a direct impact on your import and export operations. Importers and exporters should keep a close eye on government announcements and international negotiations that may affect their industries. For example, updates on the ongoing trade tensions between major economies like the U.S. and China can significantly influence global supply chains.
2. Supply Chain Disruptions: Managing the Unforeseen
Supply chain disruptions have become increasingly common, with events like the COVID-19 pandemic highlighting vulnerabilities in global supply networks. Importers should stay informed about potential disruptions, such as natural disasters, labor strikes, or geopolitical conflicts, and develop contingency plans to mitigate their impact. For exporters, understanding supply chain risks in target markets is crucial for maintaining a reliable presence.
3. Market Trends and Consumer Preferences: Adapting to Changing Demands
Consumer preferences and market trends can shift rapidly, affecting the demand for specific products and services. Importers and exporters must monitor these trends to stay competitive. For example, the rising demand for sustainable and eco-friendly products has driven changes in various industries, from fashion to food. Staying ahead of such trends can open new market opportunities.
4. Digitalization and E-Commerce: Embracing the Online Revolution
The digitalization of trade, particularly the growth of e-commerce, has transformed the way goods and services are bought and sold across borders. Importers and exporters should embrace digital platforms and optimize their online presence. Understanding the latest developments in e-commerce, including payment gateways, logistics solutions, and cross-border regulations, is crucial for tapping into this expanding market.
5. Sustainability and Environmental Regulations: Meeting Green Expectations
Sustainability and environmental regulations are becoming increasingly important factors in international trade. Importers and exporters should stay informed about changing environmental regulations and consumer expectations regarding eco-friendly products and practices. Adhering to sustainability standards can not only enhance your reputation but also provide access to markets with stringent environmental requirements.
>>>Click to Check More Import And Export Information from Tendata<<<
---
Conclusion
In the world of import and export, knowledge is power. Keeping up with the latest importing news is essential for making informed decisions, adapting to changing market conditions, and identifying new opportunities. Whether it's trade policy developments, supply chain disruptions, market trends, digitalization, or sustainability, importers and exporters must stay proactive and well-informed to succeed in the ever-evolving global marketplace. By staying ahead of the curve, businesses can position themselves for success in the challenging and rewarding world of international trade.
---
You may also want to know:
1. Global Import and Export News
2. Keeping up with Global Import Data
3. Real-Time Access to International Export Data
4. Learn How These Import Export News Can Help Your Import Export Business?
- Specific Trade Data to Help You Analyze Where to Go Next.
Leave Message for Demo Request or Questions
We always appreciate your visit at tendata.com. We'd love to hear your suggestions, feedback & queries. Please contact us to schedule a demo or learn more about our services. We will respond to your query within 1 working day.