Which Model of BMW Is Imported to the United States the Most?

Import News

07-10-2023
BMW, the renowned German automaker, has a significant presence in the United States. The brand is synonymous with luxury, performance, and innovative engineering. However, not all BMW models enjoy the same level of popularity in the U.S. market. In this article, Tendata will explore which model of BMW is imported to the United States the most and delve into the factors contributing to its success.
>>>Learn More with Tendata<<<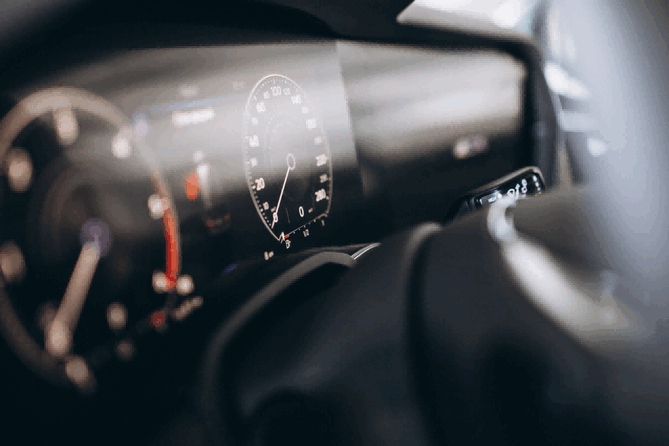 ---
The U.S. BMW Market:
Before we dive into the specific model, let's take a closer look at the U.S. BMW market. The United States is one of the largest markets for BMW globally. American consumers have a penchant for luxury vehicles, making it an attractive market for BMW's premium cars and SUVs.
The BMW X Series Dominance:
Among the various BMW models, it's the X Series that takes the lead in terms of imports to the United States. The X Series consists of SUVs and crossovers, which have seen significant growth in popularity among American consumers. Here are some key models within the X Series:
· BMW X5: The BMW X5 is a midsize luxury SUV known for its spacious interior, powerful engine options, and advanced technology features. It's a top choice for families and individuals looking for both performance and practicality.
· BMW X3: The BMW X3 is a compact luxury SUV that strikes a balance between agility and comfort. It's a popular choice for those who want a smaller SUV without compromising on luxury.
· BMW X1: As the smallest member of the X Series, the BMW X1 is a subcompact luxury SUV designed for urban living. Its compact size and nimble handling make it ideal for city dwellers.
Factors Contributing to the Popularity of X Series Models:
Several factors contribute to the popularity of X Series models in the U.S. market:
· SUV Trend: The United States has seen a steady rise in the popularity of SUVs and crossovers. These vehicles offer a combination of versatility, space, and style that resonates with American consumers.
· Performance: BMW's X Series models are designed to deliver a thrilling driving experience. They offer a range of engines, including powerful M Performance variants, catering to enthusiasts.
· Luxury and Comfort: BMW is known for its luxurious interiors and advanced technology. X Series models come equipped with high-quality materials and cutting-edge features.
· All-Wheel Drive: Many X Series models feature BMW's xDrive all-wheel-drive system, making them suitable for various weather conditions, including snow.
· Diverse Model Lineup: BMW offers a diverse lineup within the X Series, ensuring that there's a model to suit different preferences and needs.
>>>Improve Your Import Export Business With Tendata<<<
---
Trends in the U.S. BMW Market:
Looking ahead, several trends are shaping the U.S. BMW market:
· Electric Mobility: BMW is making strides in electric mobility with models like the BMW iX3 and upcoming iX5. Electric vehicles are gaining traction in the U.S., and BMW is keen to be a part of this shift.
· Sustainable Practices: Environmental concerns are driving consumer demand for sustainable practices. BMW is focusing on sustainability throughout its supply chain and manufacturing processes.
· Digitalization: The integration of advanced technology, including autonomous driving features and connectivity, is becoming increasingly important for consumers.
In conclusion, the BMW X Series, with models like the X5, X3, and X1, stands out as the most imported to the United States due to their alignment with American consumer preferences for luxury, performance, and versatility. As the automotive landscape continues to evolve, BMW's commitment to innovation and sustainability will play a crucial role in its success in the U.S. market.
---
Another News
Latest News Released Today: Tendata Blogs
Other Trade Data References to BMW:
1. Which Country Imports the Most BMWs?
2. Which Countries Are the Main Sources of BMW Imports?
3. What Are the Popular Models of BMW That Are Commonly Imported?
4. What Are the Challenges for Global BMW Exports?
Leave Message for Demo Request or Questions
We always appreciate your visit at tendata.com. We'd love to hear your suggestions, feedback & queries. Please contact us to schedule a demo or learn more about our services. We will respond to your query within 1 working day.