Finding Strategies for Connecting with Cheese Importers in the USA

Import News

13-10-2023
The United States is a vast and diverse market for cheese, with a growing demand for both domestic and imported varieties. For cheese producers and exporters looking to tap into this market, connecting with cheese importers in the USA is a crucial step. In this article, Tendata will explore effective strategies for finding and establishing partnerships with cheese importers in the United States.
>>>Learn More about Cheese Imports<<<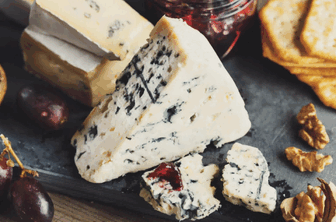 ---
The Cheese Import Landscape in the USA
Before delving into how to find cheese importers in the USA, it's essential to understand the current cheese import landscape in the country.
1. The Growth of Cheese Imports
The United States has witnessed a steady increase in cheese imports over the years, driven by evolving consumer preferences and a growing appetite for diverse cheese offerings. While domestic cheese production remains robust, imports play a significant role in satisfying the demand for unique and specialty cheeses.
2. Diversity in Cheese Preferences
American consumers have developed a taste for a wide range of cheeses from various regions worldwide. From creamy Brie to sharp cheddar and pungent blue cheese, the preferences are diverse and constantly evolving.
>>>Increase Company Revenue with Tendata<<<
---
Effective Strategies for Finding Cheese Importers
Now, let's explore strategies for identifying and connecting with cheese importers in the USA:
1. Industry Associations and Trade Shows
Industry associations related to cheese and dairy products are excellent resources for identifying potential importers. These associations often host trade shows and events where you can meet importers and discuss potential collaborations. Examples include the American Cheese Society and the Specialty Food Association.
2. Online Directories and B2B Platforms
Utilize online directories and B2B platforms to search for cheese importers in the USA. Websites like Global Sources, Alibaba, and TradeIndia offer databases of importers, making it easier to connect with potential partners.
3. Government Agencies and Trade Promotion
Government agencies like the U.S. Department of Commerce offer resources and support for exporters looking to connect with importers. They can provide market research, trade promotion programs, and even introduce you to potential buyers.
4. Networking Events and Conferences
Participate in networking events, conferences, and exhibitions related to the food and beverage industry. Events like the Fancy Food Show and Natural Products Expo provide opportunities to meet importers and discuss potential collaborations.
5. Leverage Social Media and Professional Networks
Use social media platforms like LinkedIn to connect with professionals in the food import industry. Join relevant groups and participate in discussions to expand your network and discover importers.
6. Market Research and Targeted Outreach
Conduct thorough market research to identify importers that specialize in the types of cheese you offer. Tailor your outreach to demonstrate how your products align with their portfolio and market trends.
>>>Increase Company Revenue with Tendata<<<
---
Conclusion
Finding cheese importers in the USA is a critical step for cheese producers and exporters looking to expand their market reach. By leveraging industry associations, online resources, government support, networking events, and targeted outreach, you can successfully connect with importers and establish mutually beneficial partnerships. As the appetite for cheese continues to grow in the United States, these strategies will help you navigate the complex world of cheese imports and build a presence in this thriving market.
---
In the new era of international trade, if you don't engage in proactive marketing, the customers will belong to others!
Tendata platform stands apart from the passive waiting-for-customers approach of traditional B2B platforms. Built on big data, Tendata actively conducts in-depth analysis of customer backgrounds, precisely pinpointing buyers with transaction records, thus significantly filtering and targeting major clients. (>>>Click to Inquire about Tendata Products)
With Tendata iTrader, boasting customs data from over 80 countries, internet data from 141 countries, commercial data from 198 countries, and a database of 130 million purchasers, processing a daily roll of 10 billion records, you can swiftly and intelligently sift out 120 million executives and decision-makers, complete with contact information such as email, phone, and social media. Additionally, it synchronously displays company directories, product images, and websites, while offering 17 types of visual reports, aiding foreign trade enterprises in precisely positioning and analyzing markets, helping you swiftly locate the precise buyers and suppliers you need. Visit the Tendata official website for more information.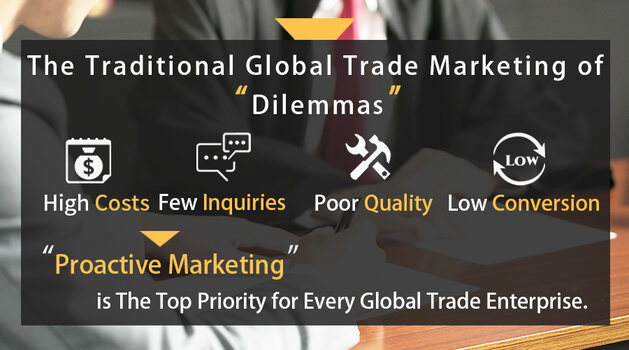 Leave Message for Demo Request or Questions
We always appreciate your visit at tendata.com. We'd love to hear your suggestions, feedback & queries. Please contact us to schedule a demo or learn more about our services. We will respond to your query within 1 working day.