Where to Buy Wholesale Pet Supplies: Exploring Import and Export Opportunities

Market Insights

07-07-2023
The pet supplies industry is thriving, with pet owners constantly seeking high-quality products to care for their beloved companions. In this article, Tendata will explore the current state of the pet supplies market, analyze key considerations for purchasing wholesale pet supplies, and provide practical recommendations on where to find reliable suppliers.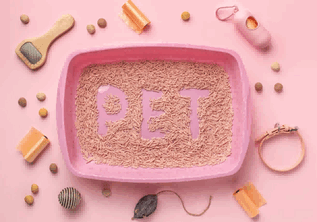 Overview of the Pet Supplies Market:
The pet supplies market offers a diverse range of products, including pet food, toys, grooming supplies, bedding, and more. With the increasing number of pet owners and their willingness to invest in their pets' well-being, the demand for high-quality pet supplies continues to rise. Understanding the market dynamics, consumer preferences, and emerging trends is crucial for successful import and export business in the pet supplies industry.
Identifying Reliable Wholesale Suppliers:
Finding reliable wholesale suppliers is essential for maintaining a consistent supply of high-quality pet supplies. Research and establish relationships with reputable suppliers who specialize in pet products. Attend trade shows and exhibitions dedicated to pet supplies to connect with potential suppliers. Explore online B2B platforms and directories that cater to the pet supplies industry. Verify the suppliers' credentials, product quality, and certifications to ensure reliability and compliance with industry standards.
Considerations for Wholesale Purchasing:
When purchasing wholesale pet supplies, there are several key considerations to keep in mind. These include product quality, pricing, minimum order quantities, shipping options, and payment terms. Evaluate the suppliers' product quality through product samples or customer reviews. Negotiate pricing and terms to ensure competitive pricing while maintaining profitability. Consider the suppliers' ability to meet your order volume requirements and their shipping capabilities to ensure timely delivery.
Wholesale Pet Food Suppliers:
Pet food is a significant segment of the pet supplies industry. Finding reliable wholesale pet food suppliers is crucial for businesses that focus on pet nutrition. Look for suppliers who offer a diverse range of pet food options, including specialized diets such as grain-free, organic, or hypoallergenic formulas. Ensure that the suppliers follow strict quality control measures, source ingredients responsibly, and comply with relevant food safety regulations.
Wholesale Pet Toy Suppliers:
Pet toys are another essential category of pet supplies. Identify wholesale pet toy suppliers that offer a wide variety of safe and engaging toys for different pet types and sizes. Consider suppliers that provide durable toys made from non-toxic materials. Look for innovative and interactive toys that offer mental and physical stimulation for pets. Collaborate with suppliers who can provide competitive pricing and a consistent supply of popular pet toys.
Wholesale Pet Grooming Suppliers:
Pet grooming supplies play a crucial role in maintaining the health and hygiene of pets. Look for wholesale suppliers that offer a comprehensive range of grooming products such as shampoos, brushes, clippers, and grooming accessories. Consider suppliers that provide high-quality grooming products suitable for different coat types and specific grooming needs. Ensure the suppliers prioritize product safety and offer eco-friendly or natural options for pet owners seeking sustainable grooming solutions.
Wholesale Pet Bedding and Accessories Suppliers:
Pet bedding and accessories are in high demand among pet owners. Identify wholesale suppliers that offer a wide selection of comfortable and durable bedding options for pets. Look for suppliers that provide bedding materials suitable for different climates and seasons. Additionally, consider suppliers that offer a range of accessories such as collars, leashes, bowls, and carriers. Collaborating with suppliers that offer stylish and functional products will attract pet owners seeking quality and aesthetics.
Trade Fairs and Online Platforms for Wholesale Pet Supplies:
To find reliable wholesale pet supplies, explore trade fairs and exhibitions dedicated to the pet supplies industry. These events bring together suppliers, manufacturers, and industry professionals, offering opportunities to network and connect with potential suppliers. Additionally, online B2B platforms specific to the pet supplies industry can be valuable resources. These platforms allow you to browse a wide range of products, compare prices, and connect with verified suppliers from around the world.
Conclusion:
Finding reliable wholesale suppliers is crucial for success in the import and export business of pet supplies. Conduct thorough research, attend trade fairs, explore online platforms, and establish strong relationships with reputable suppliers. Consider the specific product categories that align with market demand and pet owners' preferences. By sourcing high-quality pet supplies from reliable wholesale suppliers, you can meet the needs of pet owners and build a successful business in the pet supplies industry.
In every process, Tendata can help you. If you need it, please contact Tendata immediately!
Leave Message for Demo Request or Questions
We always appreciate your visit at tendata.com. We'd love to hear your suggestions, feedback & queries. Please contact us to schedule a demo or learn more about our services. We will respond to your query within 1 working day.