US Export Data - The Newest US Customs Records

Market Insights

26-10-2023
For monthly data, from the beginning of 2023 through August of this year, U.S. exports increased 1.1 percent to $2.0 trillion, and the trade deficit declined 20.7 percent to $528.3 billion.
For annual data, in 2022, U.S. exports increased 17.6 percent to S$3 trillion and the trade deficit increased 13.0 percent to $4 trillion.
In comparison to the same period in 2022, Capital Goods grew the fastest in terms of exported products, at $20.9Billions of USD; in second place was Automotive, with an increase of $16.3Billions of USD in exports compared to the same period in 2022; and in third place was Consumer Goods, with an increase of $11.3Billions of USD in exports. exports by $11.3Billions of USD.
Some categories experienced a decline in export value over the same period: in first place, Food & Beverages, down $515.6Billions of USD; and Industrial Supplies, down $75.8Billions of USD.
The U.S. exported products to the following countries in 2023 (updated to 2023.8): Canada ($238Billions of USD), Mexico ($216Billions of USD), China ($94Billions of USD), the Netherlands ($54Billions of USD), Germany ($51Billions of USD). China ($94Billions of USD), Netherlands ($54Billions of USD), Germany ($51Billions of USD).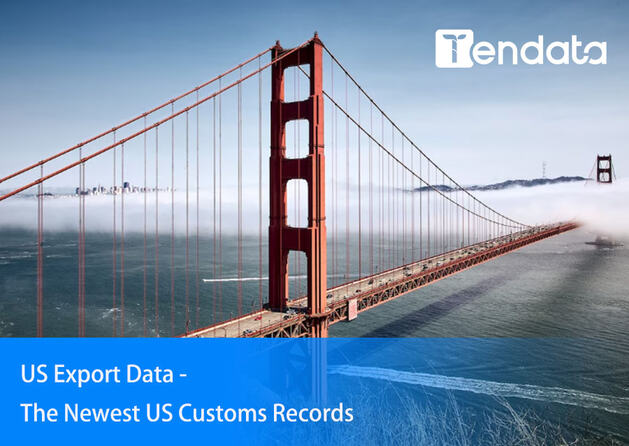 ---
US Export Data
US Export Data provided by Tendata is a kind of customs data, which is different from the customs data released by US Customs for free, and contains five categories: enterprise information, product information, logistics information, container information, and dangerous goods information.
- Business Information: Tendata's US Export Data contains over one billion transportation records and tens of millions of U.S. importing companies. It covers specific information on U.S. businesses and foreign companies. From Tendata's detail list, you can see the name, address, zip code, and contact information of the importing company and its partners.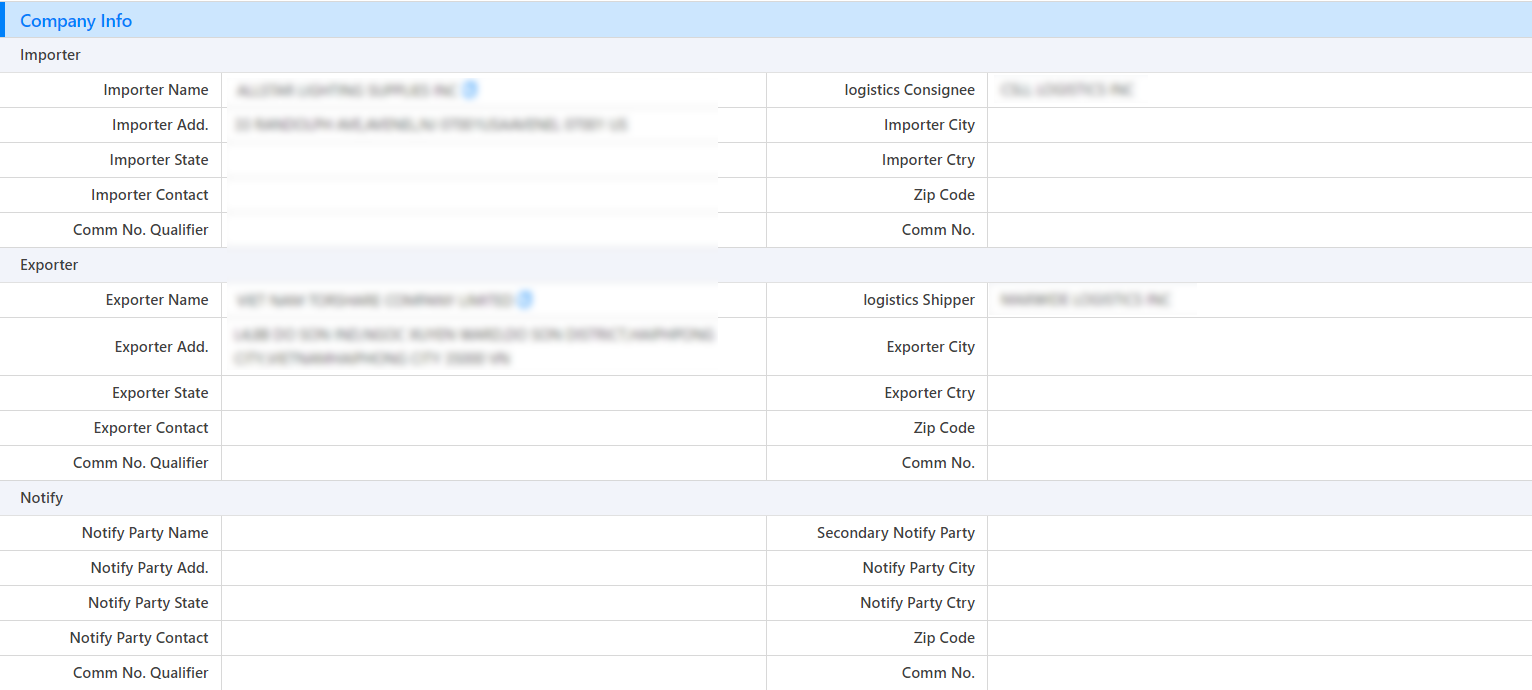 - Product Information: The product code, product description, product price, product quantity, product weight, and other information most needed by an importing company are provided to you in Tendata's US Export Data. You can refer to this information of potential customers or competitors to adjust your sales strategy.

- Logistics Information: Logistics information is also an essential part of the equation. From the most comprehensive and trusted Tendata US Export Data, we provide you with up-to-date shipment information including port information and bill of lading information. From here, you can see the logistics status of your shipments, as well as the latest logistics status of other companies.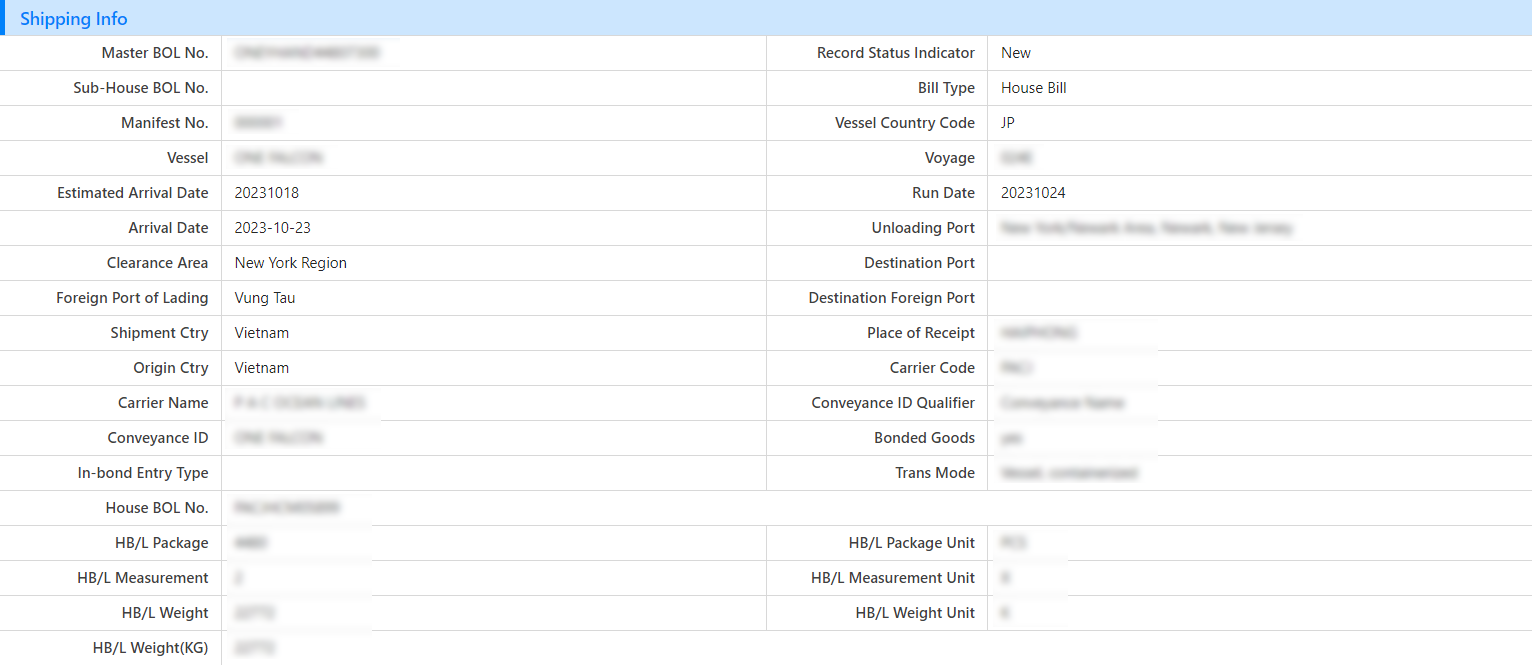 - Container Information: For shipment details, you can see in Tendata US Export Data. It includes container weight, quantity, length, width, height, type and so on.

- Dangerous Goods Information: For special product types, you need to pay attention to this item, Tendata US Export Data specially lists this information for your reference.

---
Frequency of Data Updates
US Export Data provides comprehensive customs data from 2006 to the present, which is essential for importing goods from the U.S., or importing U.S. products from other countries. In order to keep the information current, Tendata ensures that US Export Data is updated as often as every three days, or as often as every week, so that you can stay on top of the market.
Leave Message for Demo Request or Questions
We always appreciate your visit at tendata.com. We'd love to hear your suggestions, feedback & queries. Please contact us to schedule a demo or learn more about our services. We will respond to your query within 1 working day.