How to Develop Customers as a Foreign Trade Salesperson?

Trade Data Provider

01-09-2023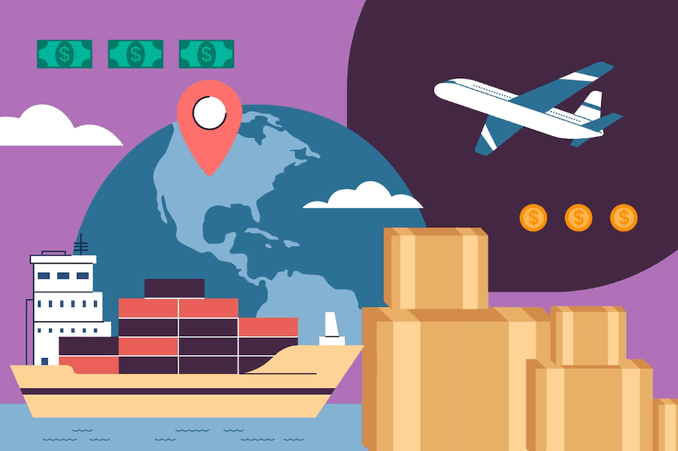 To fully utilize online free resources, unless your company is very strong and participates in almost all foreign industry exhibitions, general small and medium-sized enterprises or company salespeople should make good use of online information. If your company doesn't have access to paid online platforms, then you need to put in more effort online.
Although it may sometimes feel like casting a wide net, with persistence, customers will eventually find you directly or indirectly online. So, everyone should have confidence in online resources.
---
I. Websites of Specialized Industry Exhibitions
Each industry has specialized exhibitions, such as Eurobike in Europe, IFMA in Germany, and various exhibitions in the United States, among others. These well-known exhibitions have official websites where you can find contact information for all exhibitors, product categories, and links to exhibitors' company websites. This information is valuable because foreign exhibitors are both sellers and major importers, making these customers a priority for follow-up. Especially focus on those customers whose company websites list products that we can produce.
Even though we may not have attended these specialized exhibitions, when sending promotional emails, you can start with something like "it is my honor to know you from IFMA...," which can instantly build a closer relationship with the customer.
II. Various Online Directories
Many European companies have a habit of listing their company information in online directories, which is somewhat similar to the telephone directories published by China Telecom in China, but these are online directories.
However, online directories generally don't include a company's EMAIL information. So, you need to take the customer information you find in the directories and search for more detailed information on search engines. For example, if you find a company named ABC, enter that company's name into Google, and you might find the company's website, which can lead you to contact information and EMAIL addresses.
---
III. Search Engines
This is the most commonly used method; everyone uses Google extensively, so we need some variations.
The first variation is to use local search engines in different countries. For example, if you use the same keywords in a native Italian search engine as you do on Google, the search results will certainly differ. But you need to keep in mind that when using different countries' search engines, it's best to translate your keywords into the language of the corresponding country. For example, translate the keyword "pump" into "pompa" (Italian) and search in the Italian search engine. This way, you can find more information.
But you might ask, what if I only understand English and can't read other languages? Well, in many cases, you don't need to understand everything. With experience, you'll get better at it. For example, when you find a German company's website, you don't have to worry. Depending on your needs, you generally just click on the "product" or "contact" (of course, not spelled this way in German) subdirectories to see if the company manufactures products you are interested in or if there are any EMAIL contacts.
Since European languages are generally from the same language family, many words are spelled similarly. For example, "product" in German is "produkt," and "contact" is "kontakt." So, they are related, and if you don't know, just click on them one by one until you find the information you need.
IV. Register on B2B Websites
Registering your company and product information on B2B websites is an indirect way to increase your company's product exposure, allowing customers to proactively contact you.
For example, you can use the Hai Feng Chui B2B platform. This work is somewhat tedious and can overlap with the previous four points, so it won't be too monotonous and won't compromise the quality of the product information you publish.
Additionally, after registering, don't forget to log in and update regularly because many customers use the B2B platform to send you emails. Sometimes, these emails don't go directly to your designated EMAIL address, so you need to log in periodically to check if there are customer inquiries in your inbox.
V. Customs Data
Shanghai Tendata Foreign Trade Pass covers detailed customs data queries for 90+ countries, statistical data queries for 27 EU countries, millions of real and accurate buyer information, and detailed customer bill of lading information. It also offers a one-click system for generating 17 types of market data analysis reports to assist management in making decisions easily. (>>>Click here to use the data for free online)
Leave Message for Demo Request or Questions
We always appreciate your visit at tendata.com. We'd love to hear your suggestions, feedback & queries. Please contact us to schedule a demo or learn more about our services. We will respond to your query within 1 working day.