Global Trade Management Software: Finding the Right Solution for Your Export-Import Business

Trade Data Provider

26-10-2023
In today's interconnected world, international trade plays a crucial role in the global economy. For businesses engaged in import and export activities, the effective management of global trade is essential. Global Trade Management Software is a valuable tool that can streamline and optimize these operations, helping businesses navigate complex international trade regulations and seize opportunities for growth. In this article, we will explore the significance of Global Trade Management Software and discuss the key factors to consider when choosing the right solution for your export-import business.
The world of export-import business is vast and diverse, encompassing a wide range of products and industries. As technology advances, international trade has become more accessible, with numerous companies and entrepreneurs seeking to establish global connections.
To engage in international trade, one must have customers. The first step in building a successful export-import business is finding customers. In today's digital age, various channels are available for customer acquisition. Leveraging online platforms like LinkedIn and corporate websites can provide valuable contact information. A polite and well-crafted email expressing your business objectives often yields positive responses.
While there are numerous avenues for customer acquisition in international trade, the importance of Global Trade Management Software cannot be overstated. This software enables businesses to precisely target specific regions, select industry keywords, and efficiently obtain customer contact information.
Choosing the right Global Trade Management Software is a critical decision for any export-import business. Not all software solutions are created equal, and it's essential to understand how a particular software facilitates the development of international clients. The software should have the capability to accurately pinpoint product demands and efficiently gather customer contact details.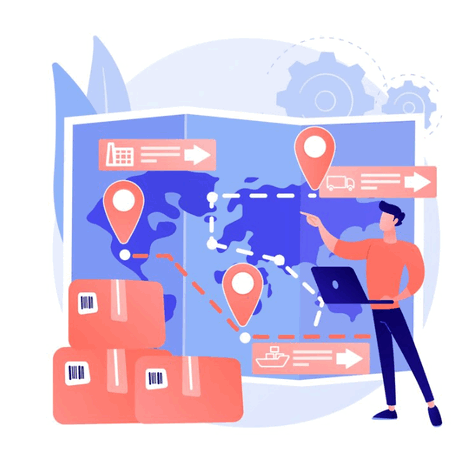 ---
Ten data: A Powerful Solution for Customer Acquisition
Ten data is a standout solution in the realm of Global Trade Management Software. With access to customs data from over 80 countries, commercial data from 198 countries, internet data from 141 countries, and a vast repository of trade and company information, it empowers businesses to comprehensively understand their target markets. This software provides multiple search options, allowing users to perform intelligent searches by product, company name, HS code, SIC code, and more. It enables businesses to create a list of potential clients that match their product offerings swiftly and accurately.
Conclusion: Navigating the Global Trade Landscape
Global Trade Management Software is an invaluable asset for businesses engaged in import and export. To thrive in the international trade arena, it's essential to have a strategic approach to customer acquisition, and selecting the right software can make all the difference. Ten data, with its extensive data resources and intelligent search capabilities, is a prime example of a tool that can significantly enhance customer acquisition efforts. As the world of international trade continues to evolve, the right software can be a key factor in success. Choose wisely and embrace the opportunities that the global market has to offer.
Leave Message for Demo Request or Questions
We always appreciate your visit at tendata.com. We'd love to hear your suggestions, feedback & queries. Please contact us to schedule a demo or learn more about our services. We will respond to your query within 1 working day.