Russia Import Export Data - Searching Tendata Russia Import and Export Trade Data

Trade Data

25-08-2023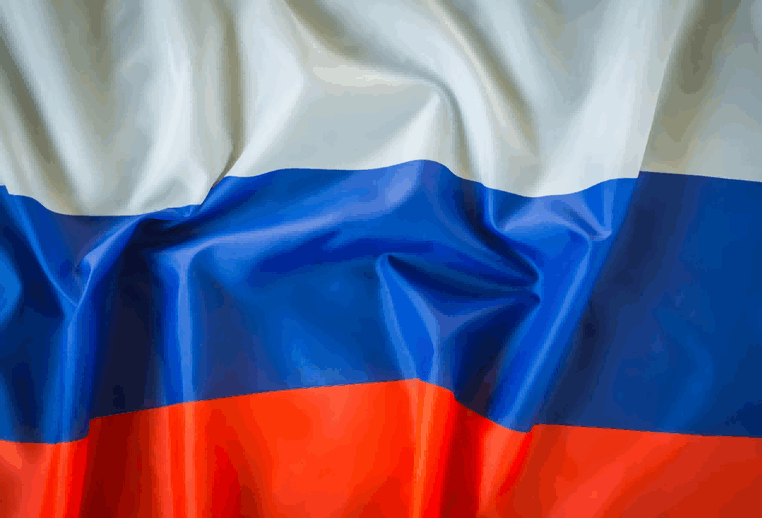 Russia occupies most of North Asia and Eastern Europe, thus making it the largest country in the world in terms of geographical area.
In 2022, Russia imported $194.4 billion worth of products from around the world. Compared to the Russian Federation's expenditure of $293.5 billion in 2021, Russia's imports declined by -33.8% year-on-year.
Russia's exports to the world in 2022 were valued at $501.3 billion, up 1.8% from $492.3 billion in 2021.
Russia's top 5 imports are machinery, including computers: $34.8 billion (17.9%); motors, equipment: $20.9 billion (10.8%); vehicles: $14.5 billion (7.4%); pharmaceuticals: $13.8 billion (7.1%); and plastics, plastic products: $8.7 billion (4.5%).
Russia is the world's leading wheat exporter and one of the most profitable countries in the world in terms of crude oil, refined petroleum and coal sales.
Russia's five most valuable exports in 2022 are crude oil, LPG, refined petroleum, coal, and unwrought aluminum. Overall, these key exports account for 63.1% of Russia's total export sales.
63.4% of Russia's exports were purchased by importers in mainland China (14% of Russia's global total), the Netherlands (8.6%), Germany (6%) , Turkey (5.4%), Belarus (4.7%), the United Kingdom (4.5%), Italy (3.9%), Kazakhstan (3.8%), the United States (3.6%), South Korea ( 3.43%), Poland (3.4%) and Japan (2.2%).
---
Tendata iTrader boasts customs data from over 80 countries, commercial data from 198 countries, and a database of 130 million plus buyers. Tendata iTrader processes a rolling 10 billion daily trade data, enabling swift and intelligent filtration of contact details for 121 million executives and decision-makers, including emails, phone numbers, social media, and more. Additionally, Tendata iTrader can simultaneously display company directories, product images, and website links, while offering 17 visual reports. This assists global trade enterprises in pinpointing and analyzing markets accurately, helping you swiftly identify the precise purchasers and suppliers you need. (>>>Click to Apply for Free Trial<<<)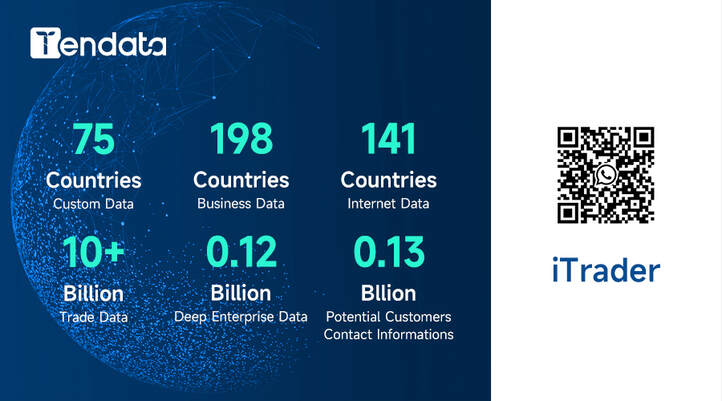 Step One: One-Click Search for Your Global Prospects
Tendata iTrader seamlessly integrates customs data from 80+ countries, commercial data from 198 countries and regions, and internet data from 141 countries. A single search yields global target clients in 0.01 seconds without waiting. (>>>Click to Find Global Buyers<<<)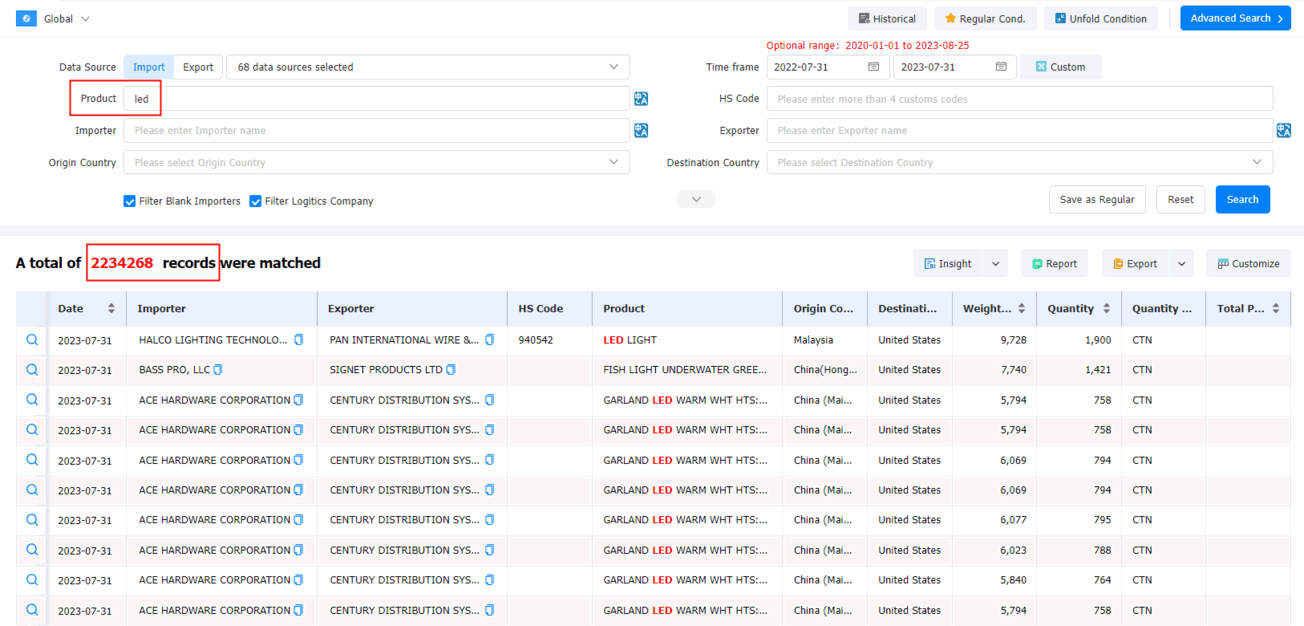 Step Two: Rapid Analysis to Identify Your Target Clients
The comprehensive customer information provided by Tendata iTrader assists us in analyzing detailed buyer information and furnishing extensive personal contact details of executives. This information is a highly valuable sales asset. (>>>Click to Analyze Your Target Clients<<<)
Leave Message for Demo Request or Questions
We always appreciate your visit at tendata.com. We'd love to hear your suggestions, feedback & queries. Please contact us to schedule a demo or learn more about our services. We will respond to your query within 1 working day.