Thailand Market Analysis - Tendata Thailand Customs Data Query

Trade Data

29-08-2023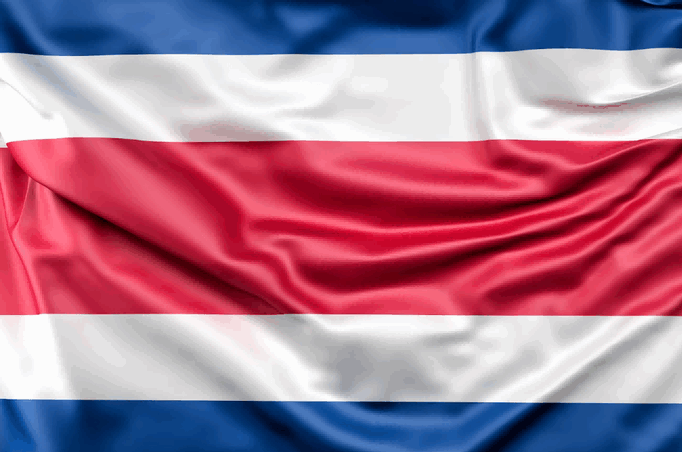 In 2022, Thailand imported $305.7 billion worth of goods from the world, with an overall cost increase of 13.6 % from the 2021 figure of $269.1 billion.
Thailand shipped $283.8 billion worth of goods to the world in 2022. Compared to the same period last year, the total value of Thailand's exports increased by 6.1 % compared to US$267.5 billion in 2021.
Thailand spent the most on imports of crude oil, electronic integrated circuits and microcomponents, liquefied petroleum gas (LPG), gold, and telephony equipment, including smartphones. Together, these five products accounted for 29.2% of Thailand's total imports.
70.8% of Thailand's imports were supplied by exporters from China (35.6% of Thailand's global total), Japan (7.5%), the United States (5.2%), the United States of America (5.1%), the United Arab Emirates (5.1%), Malaysia (4%), Taiwan (2.8%), the Republic of Korea (2.7%), Indonesia (2.2%), Singapore (also 2.2%) , Vietnam (1.8%), Australia (1.7%) and Saudi Arabia (1.3%).
Thailand is one of the top exporters of computers and gold. in 2022, Thailand's top 5 exports are computers, automobiles, electronic integrated circuits or microcomponents, refined petroleum, and automotive parts. Overall, these five major exports account for 17.7% of Thailand's total export sales. This %age indicates a relatively diversified range of export commodities.
Seventy % of Thailand's exports were purchased by importers from the United States (16.6 % of the global total), Mainland China (12 %), Japan (8.6 %), Vietnam (4.6 %), Malaysia (4.4 %), Australia (3.9 %), India (3.7 %), Indonesia (3.6 %), Singapore (3.6 %), and Hong Kong (3.5 %), Cambodia (3%) and the Philippines (2.6%).
---
Analysis Vietnam Market
Market analysis involves assessing the positioning of competitors' existing products in conjunction with an enterprise's own advantages. This analysis informs the development of strategies aimed at creating a distinct and profound impression on customers, ultimately increasing the likelihood of customer acquisition. (>>> Click here to INITIATE MARKET ANALYSIS)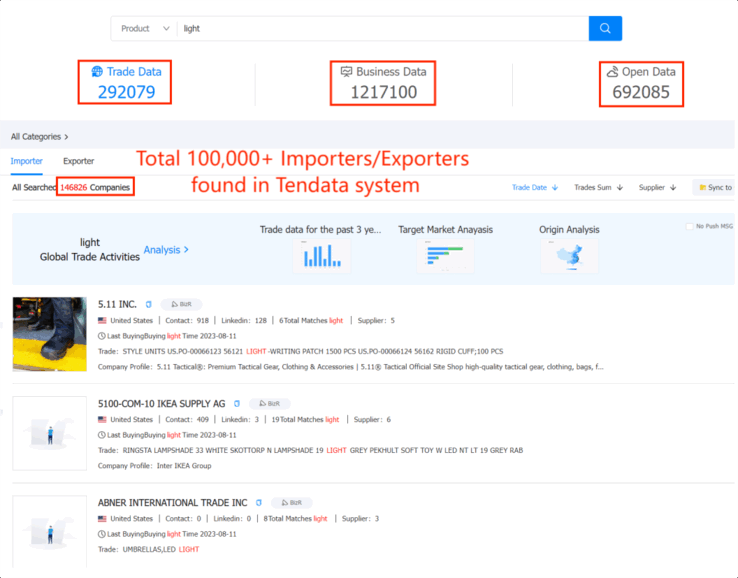 The Tendata platform seamlessly integrates three pivotal data sets to furnish comprehensive support for export-oriented enterprises: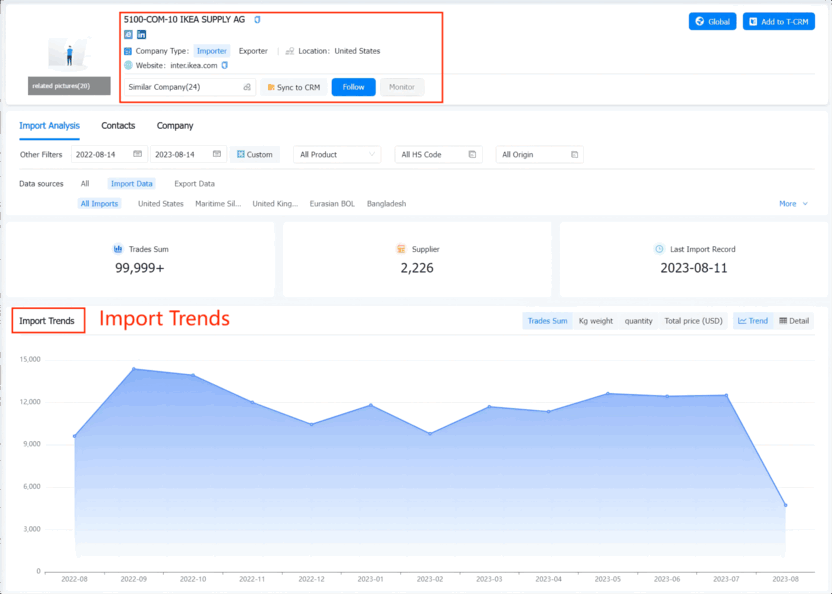 1. Tendata Trade Data: This encompasses market research, product forecasting, customer development, customer retention, industry monitoring, and price anchoring.

2. Tendata Business Data: This facet involves delving into enterprise specifics, evaluating business reputation, financial standing, partner identification, risk assessment, and industry reports.

3. Tendata Open Data: With this feature, users can access global enterprise product information, precisely pinpoint company details, and access an expansive array of contact information (including key personnel and their roles, phone numbers, official website links, email addresses, and office locations). Additionally, it extends connectivity to major global social media platforms such as LinkedIn, Facebook, and Twitter. (>>>> Click here to REQUEST A FREE DEMO)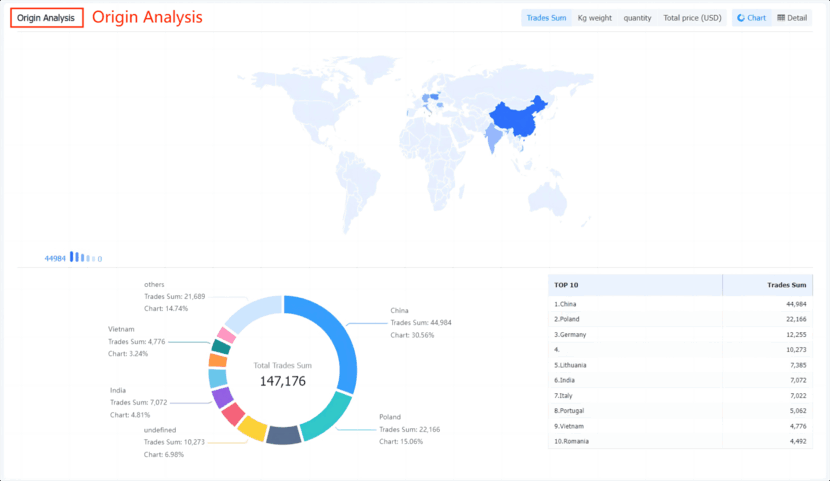 >>>> Click here to SEEK CONSULTATION<<<
Leave Message for Demo Request or Questions
We always appreciate your visit at tendata.com. We'd love to hear your suggestions, feedback & queries. Please contact us to schedule a demo or learn more about our services. We will respond to your query within 1 working day.