Canada Import Export Market - Tendata Database

Trade Data

24-10-2023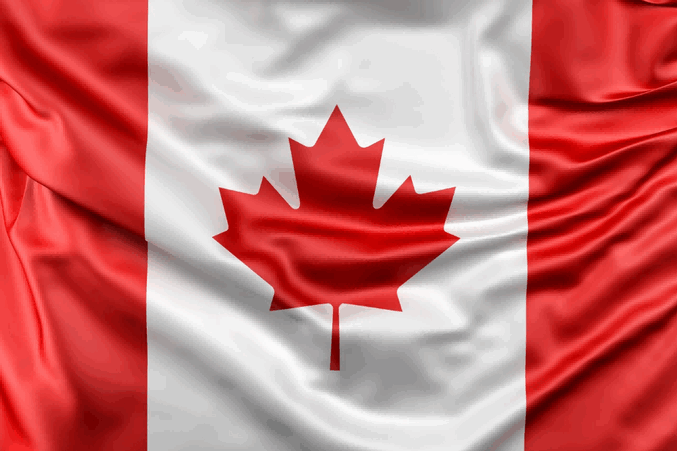 In 2022, Canada imported $567.4 billion worth of goods from foreign suppliers, an amount that represents a 15.9% increase from $489.7 billion in 2021.
Canada's top 10 imports in 2022
1. machinery, including computers: $80.2 billion (14.1% of total imports)
2. vehicles: $78.8 billion (13.9%)
3. electrical machinery, equipment: $53 billion (9.3%)
4. mineral fuels including petroleum: $44.8 billion (7.9%)
5. plastics, plastic products: $22.5 billion (4%)
6. pharmaceuticals: $20 billion (3.5%)
7. gems, precious metals: $19 billion (3.3%)
8. optical, technical, medical equipment: $14.5 billion (2.6%)
9. iron and steel products: $14.1 billion (2.5%)
10. iron and steel: $11.1 billion (2%)
Canadian spending on imported fossil fuels, including petroleum, is the fastest-growing of the top 10 import categories, increasing by 47.9% from 2021 to 2022. In second place are iron and steel products (up 23.5%), followed by imported vehicles (up 16.9%), electrical machinery and equipment (up 14.8%), and then machinery including computers (up 13.3%).
According to the more detailed HSN codes, the top 10 imports into Canada in 2022 are automobiles, refined petroleum, automotive parts or accessories, crude oil, telephone equipment including smartphones, computers, dosage-mixed drugs, blood grades including antisera, and then gold. Overall, these major Canadian imports account for more than a quarter (27%) of Canada's total import purchases.
Canada's 2022 Best International Trade Suppliers
The latest Tendata import data shows that in 2022, Canada's imports will be supplied primarily by exporters from the United States (35.6% of Canada's total global imports), China (7.5%), Mexico (5.2%), Germany (5.1%), Japan (4%), South Korea (2.8%), Vietnam (2.7%), and Italy (2.2%), Taiwan (also 2.2%), the UK (1.8%), Brazil (1.7%) and India (1.3%).
---
Canada's exports are valued at $596.9 billion in 2022, up 18.5% from $503.9 billion in 2021.
In 2022, Canada's top five exports by value are crude oil, automobiles, liquefied petroleum gas, refined petroleum, gold, and then auto parts. Overall, these major exports account for nearly one-third (30.7%) of Canada's total exports.
Canada's top 10 exports for 2022
1. fossil fuels including petroleum: $180 billion (30.2% of total exports)
2. vehicles: $50.3 billion (8.4%)
3. machinery including computers: $37.7 billion (6.3%)
4. gems, precious metals: $23.9 billion (4%)
5. wood: $19.8 billion (3.3%)
6. plastics, plastic products: $17.3 billion (2.9%)
7. motors, equipment: $14.7 billion (2.5%)
8. aluminum: $14.2 billion (2.4%)
9. fertilizer: $13.7 billion (2.3%)
10. ores, slag, ash: $11.5 billion (1.9%)
Fertilizers are the fastest growing of Canada's 2022 top 10 export categories, up 107.7% since 2021. The second highest growth in export value was in mineral fuels such as petroleum, led by coal, LPG and oil, which increased by 50.1%. Canadian shipments of electrical machinery and equipment had the third largest increase in value, up 16.7% year-over-year.
The biggest drop in Canada's top 10 export categories was ores, slag and ash, down -13.4%, dragged down by falling revenues (especially iron ore and concentrates).
Canada 2022 export partner
The latest Tendata export data shows that in 2022, Canadian exports are mainly purchased by importers in the United States (77% of Canada's total global exports), mainland China (3.7%), the United Kingdom (2.3%), Japan (also 2.3%), Mexico (1.2%), South Korea (1.1%), Germany (1%), the Netherlands (0.8%), India (0.7%), Belgium (0.6%), Brazil (0.5%) and France (also 0.5%).
---
Proactive marketing involves sales personnel actively seeking out customers, consistently following up, and vigorously promoting products or services. It demands higher levels of professional skills and improved communication abilities from salespeople, as well as targeted efforts in customer and market development. By leveraging their subjective initiative, individuals can maximize their potential in customer acquisition.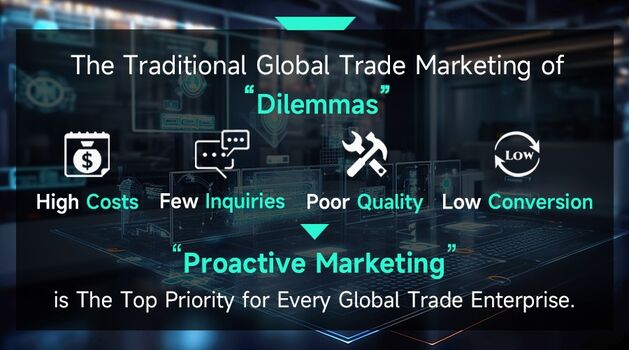 1. Discover Target Customers
One-click global search enables real-time identification of active customers worldwide, flexible screening of potential Import and Export customers, enhancing efficiency, and cost savings. Tendata's Business Intelligence Discovery utilizes a one-click search that simultaneously accesses three major databases: trade, commercial, and cloud search. No waiting required; global customers are presented in just 0.01 seconds. Exclusive discovery of Importers and Exporters' specific customers, real-time identification of the latest and most active global prospects, and seizing industry opportunities. (>>>Click to Inquire for Free Demo<<<)
2. Monitor Customer and Competitor Dynamics
Tendata T-Rader can monitor new and existing customers from any channel, intelligently pushing business opportunity information, and providing real-time insights into customer dynamics. (>>>Click to Learn More<<<)
3. Analyze Buyer Details
Tendata's data, through market analysis, origin analysis, supplier analysis, and peer analysis, empowers you to strategize effectively. With over 10 billion trade data points, it precisely analyzes global import and export trade information details, such as country distribution, origin analysis, purchasing trends and details, and enterprise information analysis. Accurate data analysis of competitive environments and market situations actively supports business decisions! (>>>Click to Analyze Your Buyers<<<)
Tendata places customers at the center, emphasizing products and services while prioritizing customer experiences! From early-stage Import and Export market research to final order acquisition, Tendata is always present for any stage you need. (>>>Visit the Shanghai Tendata official website for more details<<<)
Leave Message for Demo Request or Questions
We always appreciate your visit at tendata.com. We'd love to hear your suggestions, feedback & queries. Please contact us to schedule a demo or learn more about our services. We will respond to your query within 1 working day.