Find Vietnam Importer - Vietnam Import Data | Tendata

Trade Data

31-10-2023
Get a comprehensive view of your product imports into Vietnam with Tendata, get detailed information on importers in Vietnam and obtain official customs records of all goods, importers and shippers entering Vietnam.
Vietnam's imports and exports have shown strong growth on a number of fronts.From January to July 2023, Vietnam's imports reached an all-time high of US$93.41Billlion.Vietnam's GDP grew by 8.02% in 2022 and by 2.58% year-on-year. Over the past two decades, Vietnam's GDP has grown at an average annual rate of more than 6%, making it the country with the highest economic growth in Southeast Asia. It has also attracted foreign investment due to its strategic location and membership in 15 free trade agreements (FTAs). For foreign companies operating throughout Southeast Asia, Vietnam is strategically positioned as an ideal export hub for accessing other ASEAN markets.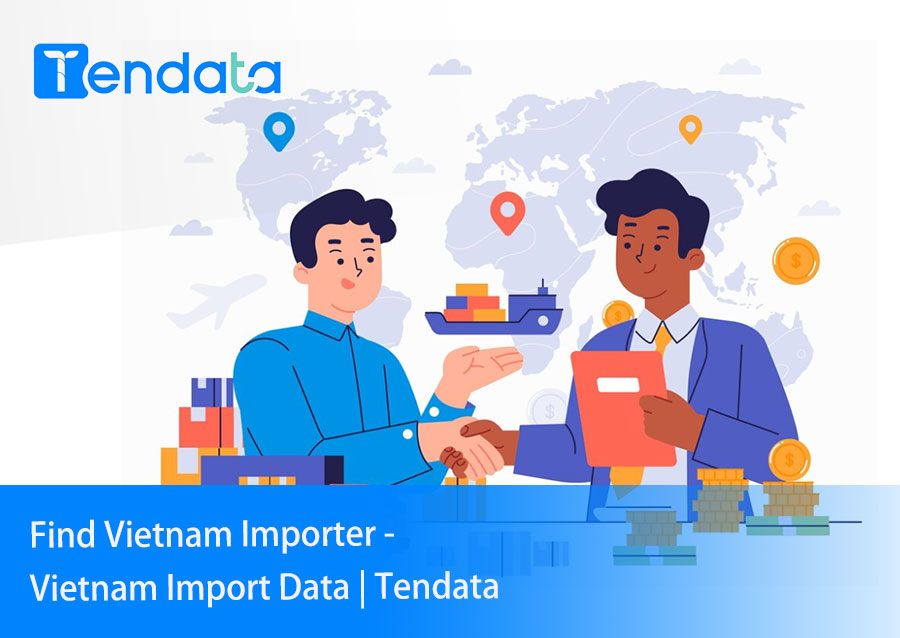 Vietnam's Major Import Partners:
1. China (28% of total imports)
2. South Korea (22%)
3. Japan (8%)
4. Taiwan (6%)
5. Thailand (5%)
6. United States (4%)
While Vietnam is known for being a prime location for investors in the textile industry, the country is also seeing significant growth in many other business sectors. Interestingly, Vietnam is becoming a key location for high-tech manufacturing, with companies such as Samsung, LG Electronics, Nokia and Intel investing billions of dollars in the country. Other business sectors include information and communications technology, automotive and medical equipment.
Vietnam's Main Imports:
1.Electrical, electronic equipment (18% of total imports)

2.Machinery, nuclear reactors, boilers (16%)

3.Optical, photo, technical, medical apparatus (8%)

4. Knitted or crocheted fabric (5%)

5.Iron and steel (4%)

---
Automobile
Vietnam is becoming an important market for automobile sales: the Vietnamese automobile market is expected to sell 17-1.85 million units by 2035. For the foreseeable future, sales are expected to reach 750,000-800,000 units by 2025.
Although the country's per capita car ownership rate is still much lower than other markets in Asia (only about 5.7% of Vietnamese households will own a car in 2020), Vietnam has remained one of the fastest-growing countries in terms of personal car purchasing power over the past decade. It is expected that 9% of Vietnamese households will own a car by 2025, equivalent to current levels in India and the Philippines. By 2030, car ownership will reach 30%. Tax reductions on imported cars and rising incomes are responsible for the growth.
Despite the increasingly competitive automotive market across the ASEAN region, Vietnam has stated its intention to aggressively build its own domestic automotive industry. One of the key reasons for realizing this goal is that the automotive industry has the potential to create thousands of jobs for locals and build a strong industrial support system.
E-commerce
Vietnam is fast becoming a major market for foreign investment in e-commerce activities. in 2022, the sector's revenue exceeded US$148 billion, a significant increase of more than 10 percent over the previous year. Growing demand for digital products and services such as software and electronics has led to an increase in imports of these goods into Vietnam. The country's fast-growing economy and middle class have in turn given rise to a strong consumer culture and rising levels of disposable income. The epidemic has exacerbated the demand for e-retail, with delivery, carpooling and e-wallets gradually becoming the norm for Vietnamese, especially the young.
As a signatory to 13 free trade agreements, Vietnam also offers favorable conditions for investors to conduct e-commerce business, with reduced or zero tariffs on imports and exports from other countries.
Rising Consumer Class
Vietnam's consumer class has expanded dramatically over the past two decades. By 2030, Vietnam's consumer class is expected to increase by 36 million people, further accelerating its upward trend.
As a result of Vietnam's expanding consumer class, luxury brands such as Chanel, Versace and Armani have opened stores in Saigon. The strong purchasing power of the middle class, which accounts for more than 50 percent of the country's consumption, has attracted foreign brands. Importing luxury goods into Vietnam is now a lucrative opportunity for businesses.
---
The Import Export Database is of great assistance in customer acquisition: its software typically allows for precise targeting of specific regions, selection of industry keywords, and bulk acquisition of customer contact information. Because nowadays, not all precise global buyers attend exhibitions, use B2B platforms, or even have their own websites, making it difficult for search engines to find them. To find them and establish contact for securing orders, we need to use methods that can accurately develop customers. Therefore, when purchasing Import Export Database software, it's crucial to understand how this particular Import Export Database develops overseas clients and to choose an Import Export Database that can accurately pinpoint product requirements and acquire customer contact information in bulk.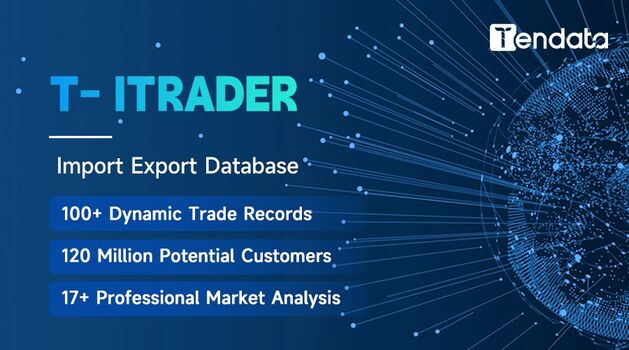 The Tendata iTrader Import Export Database yields good results. Tendata iTrader is an online marketing tool that enables the search for premium import and export companies in 200 countries worldwide, with precise and reliable data. Its functionalities include: precise global import and export company searches, locating decision-makers' contact information, in-depth data exploration, checking customs trade alerts, and conducting mass email campaigns.
>>Click for Free Trial Consultation<<
Leave Message for Demo Request or Questions
We always appreciate your visit at tendata.com. We'd love to hear your suggestions, feedback & queries. Please contact us to schedule a demo or learn more about our services. We will respond to your query within 1 working day.