Armenia's Processed Diamond Exports May Exceed $1 Billion

Trade Trends News

30-06-2023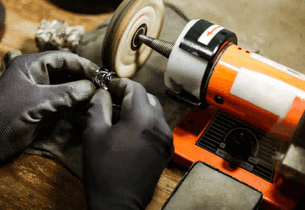 Armenia's processed diamond exports are growing every year and could exceed $1 billion in the near future, Armenian Economy Minister Vahan Kerobyan said in an interview with Armenian public television.
Kerobyan said that exports of various types of goods contributed to the growth. Re-exports account for a significant portion, with some reprocessing operations being carried out locally for re-export purposes.
The world's leading diamond cutting companies are currently finalizing plans to open processing plants in Armenia, Kerobyan said, adding that several new diamond cutting plants have opened in the town of Abovyan, the largest of which was opened by Indian company KGK. He said the plant is already operational and is scheduled to officially open in September.
"We believe this company will give a new boost to our diamond industry," the minister said.
He noted that Armenia's exports of processed diamonds will total $75 million in 2020, increasing to $410 million in 2022.
"We believe that the year is coming when our exports will exceed $1 billion. Ongoing investments are also contributing to this," he said.
Kerobyan said the government-created state-owned company Almast (Diamonds), which distributes rough diamonds purchased from Russia and other countries among local diamond-cutting companies, is functioning well.
In 2022, Armenia's jewelry exports exceeded $100 million for the first time.
The economy minister attributed the results to the government's efforts, but said it was only the beginning of a long road.
Leave Message for Demo Request or Questions
We always appreciate your visit at tendata.com. We'd love to hear your suggestions, feedback & queries. Please contact us to schedule a demo or learn more about our services. We will respond to your query within 1 working day.