India's Solar Exports Jump 364% In A Year

Trade Trends News

17-07-2023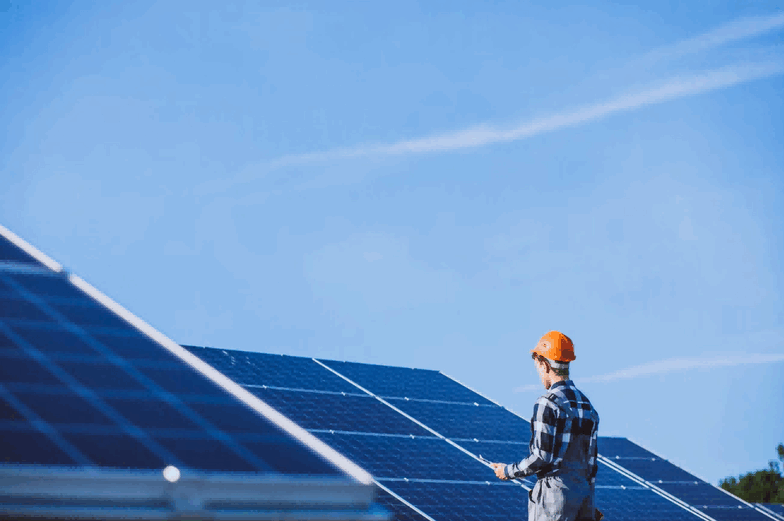 India's solar cell and module exports from domestic original equipment manufacturers (OEMs) stood at Rs 88.4 billion in fiscal year 2022-23 (FY2023), up 364% from Rs 18.19 billion in FY2022, data shared by ICRA showed.
NEW DELHI: India has long been a major importer of solar products, mainly from China, but the status quo seems to be changing now with domestic manufacturers gaining better access to western markets and the US imposing restrictions on China.
Data shared by ICRA shows that India's domestic original equipment manufacturer (OEM) exports of solar cells and modules stood at Rs 88.4 billion in fiscal year 2022-23 (FY2023), up 364% from Rs 18.19 billion in FY2022.
Industry analysts said that Indian manufacturers are realizing better in the Western markets compared to domestic independent power producers, given that they have to operate in very competitive markets.
The growth in Indian exports could also be attributed to the US restricting module imports from China due to child labor issues. "Increased demand for modules from the US due to restrictions on module sourcing from China has supported the sharp growth in solar exports. Additionally, the significant increase in domestic module manufacturing capacity over the past 18 months has also supported the growth in exports. OEMs have benefited from higher realization in the export market as compared to the domestic market." said Vikram V, who is vice president and division head, corporate ratings, ICRA.
The US accounts for the bulk of India's component exports.
Looking ahead, he added, export demand will depend on US restrictions on Chinese imports as well as US domestic module manufacturing plants incentivized by the Inflation Reduction Act.Bharat Bhut, co-founder and director, Goldi Solar, said that the main reason for this is the tariffs imposed by the US market on Chinese imports of solar panels. The tariff on bifacial solar panels is zero, while the tariff on unifacial solar panels entering the US from India is 14.95%. Thus, India has a fair chance to export solar products to the US while zero or minimum tariffs are levied on China.
"Second, the European Union is negotiating a law similar to that of the United States, which bans the entry of any material used for solar panels from provinces that use forced labor. The international community has found that China uses forced labor in Xinjiang province to make polysilicon wafers, panels and cells," Butt said.
China's polysilicon factories are concentrated in the Xinjiang region.
He further added that the current geopolitical situation and the impact of COVID-19 also play a key role in this." The U.S. and Europe have been revising their sourcing strategies with the focus shifting from China to now other parts of China. As a result, many Western companies are looking to diversify their supply chains to reduce their dependence on China," he said.
Bhut added that India's solar exports will increase as many domestic companies are focusing on the export market. The export figures could be three to four times higher this year.
"We are increasing our exports, which are currently stable at 8-16 MW in a month and will increase after September this year after our pending compliance is approved, which will make us eligible to bid for bigger projects in Europe and the US," he said.
Leave Message for Demo Request or Questions
We always appreciate your visit at tendata.com. We'd love to hear your suggestions, feedback & queries. Please contact us to schedule a demo or learn more about our services. We will respond to your query within 1 working day.