Argentina Reaches Milestone on Road to Gas Export Boom

Trade Trends News

24-07-2023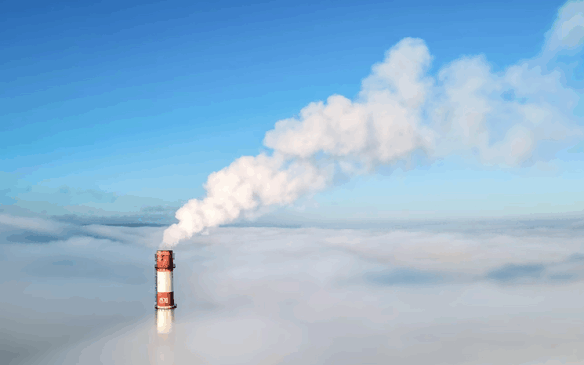 Politicians hope long-awaited pipeline to Buenos Aires heralds lucrative future for international energy sales.
Natural gas from the world's second-largest shale reserves in Patagonia will arrive in Buenos Aires in the coming weeks via a new pipeline, marking a milestone in Argentina's efforts to become a gas-exporting powerhouse amid economic turmoil.
The 573-kilometer pipeline will ease bottlenecks at Vaca Muerta, a shale deposit larger than Belgium that was discovered in 2010 in Neuquen province. While gas production finally began in 2018, the fuel is partially stranded due to a lack of transportation infrastructure.
The pipeline, named after the late former president Néstor Kirchner, is the first step in a plan to dramatically increase gas production and exports, first to the region and then globally, Energy Minister Flavia Royon said. It is intended to supplement modest but growing oil sales and return Argentina to being a net exporter of energy, something it has failed to do for 13 years.
"From last year to 2030, we will go from a negative energy trade balance of $4.6 billion to a positive balance of about $18 billion," said Royon. He noted that this would make energy Argentina's second largest export after agricultural products and a much-needed source of dollars.
"This pipeline is an inflection point in Argentina's energy development and part of the solution to the difficult economic problems facing the country," Royon said.
While major investment hurdles remain, the gas provides much-needed optimism for Argentina, where the worst economic crisis in two decades has pushed annual inflation to 115.6 percent and depleted foreign exchange reserves.
Ahead of October's presidential election, both the populist ruling Peronist coalition and the pro-business opposition are trumpeting the potential for gas exports. They also had high hopes for an expected recovery in agricultural exports in 2024 after last year's drought and a significant increase in lithium production in 2025.
Economy minister and Peronist presidential candidate Sergio Massa, who has overseen the long-delayed construction in just 10 months - even though it is being carried out by a private company - views the July 9 inauguration as a quasi-campaign event. as a quasi-campaign event.
"One thing that all political camps in Argentina agree on is that these sources of foreign exchange offer a long-term solution to our problems," said Juan Cruz Díaz, managing director of Cefeidas, a Buenos Aires-based political consulting organization. "If they can address the macroeconomic situation first."
The reserves contain 8.7 tcm of natural gas and 16.2 billion barrels of oil. Production is dominated by state-owned energy company YPF as well as Argentina's Tecpetrol and Total Austral, a local subsidiary of Total. Argentina exports some gas to Chile, but its ambitions are much greater.
The country also aims to expand global and regional sales of the more easily transportable oil from the Vaca Muerta formation, and in May, consultancy Rystad Energy predicted that oil production from the field could reach 1 million barrels a day by 2030, more than triple current levels, if investment is maintained.
The cash-strapped government has said the new state-funded pipeline will cost about $2.5 billion in the short term, and industry analysts estimate it will save Argentina $1.7 billion this year and $4 billion by 2024. Those savings would come from the country stopping purchases of liquefied natural gas and Bolivian gas.
But there is still a lot of work to be done to get Vaca Muerta's gas to South America and beyond. The government will soon tender a series of pipeline projects aimed at opening up markets in Argentina's neighbor Brazil and increasing export capacity to Chile and Uruguay.
One goal is to extend the Néstor Kirchner pipeline to San Jerónimo, about 250 miles from the Brazilian border, by next year. Brazil's National Development Bank will finance one-third of the $1.9 billion price tag, and Luo Yong said in May that China Power Group is also interested in providing financing.
Another goal, also set for 2024, is to spend $800 million to reverse the flow of a pipeline in northern Argentina aimed at importing gas from Bolivia, whose gas industry is in decline. CAF, the Latin American development bank, has committed about $540 million.
Daniel Gerold, director of Argentina's G&G energy consultancy, said the government's timetable was "ambitious" but he was optimistic that the planned expansion would be completed by 2026. He said the first section of the pipeline was being built "faster than any serious professional would expect".
Exporting liquefied natural gas will take much longer, requiring the construction of multibillion-dollar terminals where the pipeline's natural gas will be liquefied and packaged for shipment.
On July 11, Royon introduced a bill in Congress that would provide tax breaks for investors and guarantee that Argentina would not interrupt LNG exports in the event of domestic shortages, as it did in the mid-2000s when pipeline gas was delivered to Chile.
YPF and Petronas, Malaysia's national energy company, have said they are studying the feasibility of building a $10 billion LNG plant by 2028 with an initial capacity of 5 million tons per year.
However, analysts say Argentina's strict currency controls remain a barrier to investment, making it difficult for companies to transfer revenues or import equipment. Another obstacle is triple-digit inflation.
Daniel Montamat, former energy minister and chairman of the YPF in the 1980s, said it was unlikely that an LNG plant would materialize "before the next decade," and that even that depended on the next government improving business conditions after October's elections.
"All these gas export plans are conditional on significant investments in infrastructure and development of reserves," Montamat said. "This requires us to be a normal country with the same inflation and risk profile as our neighbors."
Some in the gas industry are unhappy with the government's move to celebrate the new pipeline, arguing that the Peronist energy policy of the past two decades, including universal energy subsidies, has largely driven away investment.
That has left the gas-rich country, which relies on the fuel for about half of its energy consumption, vulnerable to rising global prices.
Daniel Dreizzen, a former energy planning minister who recently endorsed business regulation and an energy director at consulting firm Ecolatina, said transportation infrastructure should have been expanded sooner.
"But Argentina still has enough time to capitalize on the global demand for LNG, which will remain high for decades due to its role as a transition fuel," he said.
>>>Click to Check More Import And Export Information from Tendata<<<
Leave Message for Demo Request or Questions
We always appreciate your visit at tendata.com. We'd love to hear your suggestions, feedback & queries. Please contact us to schedule a demo or learn more about our services. We will respond to your query within 1 working day.