China to Impose Restrictions on Drone Exports

Trade Trends News

01-08-2023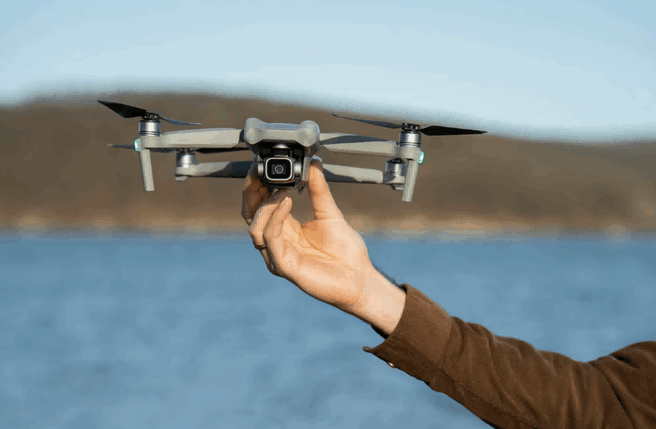 Beijing will tighten controls on the export of some drones and related equipment to prevent them from being used for military purposes, according to a Reuters report.
The ministry announced that export restrictions on some drone engines, lasers, communications equipment and anti-drone systems, among other equipment, will come into effect on September 1st.
The export controls will also affect certain consumer drones, and civilian drones may not be exported for combat purposes, the statement added.
The Chinese spokesman said the modest expansion of drone controls is an important step to demonstrate the posture of a responsible big country, implement global security initiatives and maintain world peace.
He said China's relevant decision has been notified to the countries and regions concerned. >>>Learn More About Import Export Informations<<<
As Reuters points out, the move comes against the backdrop of strained US-China relations over access to technology, as China has a large drone production industry and exports them to a number of markets, including the United States.
U.S. lawmakers report that more than half of the drones sold in the U.S. are made by Chinese company DJI Innovations, and that they are the most popular drones used by public safety services.
On July 31, DJI said it always strictly adheres to and ensures compliance with the laws and regulations of the countries or regions in which it operates, including China's export control requirements.
The company said, "We have never designed and manufactured products and equipment for military use, nor have we ever marketed or sold products for use in military conflict or warfare in any country."
In April, China's Ministry of Commerce said Western media had spread "groundless allegations" that China was exporting drones to Russia for use in the war against Ukraine, adding that the ministry would continue to tighten export controls on drones.
The drone export restrictions come after China announced last month that it was imposing export controls on some metals widely used in chip manufacturing, following U.S. measures to limit China's access to key technologies such as chip-making equipment.
Also Read: China vs. U.S : AI Chips Wars Continue to Heat Up
Washington and its allies have repeatedly said China is considering supplying weapons to Russia. Beijing has consistently denied any such plans, and Ukrainian authorities have said there is no evidence that China is arming the Russian military.
Meanwhile, a recent Politico report noted that China continues to supply Russia with non-lethal dual-use equipment. in 2023, Russia imported more than $100 million worth of drones from China, which is 30 times the amount of drones imported from Ukraine.
On July 27, a U.S. intelligence report claimed that China is helping Russia evade Western sanctions and "may" be providing Moscow with military technology.
Also Read: China Fights Back Against Chip War, Imposes Export Restrictions on Key Raw Materials
Leave Message for Demo Request or Questions
We always appreciate your visit at tendata.com. We'd love to hear your suggestions, feedback & queries. Please contact us to schedule a demo or learn more about our services. We will respond to your query within 1 working day.