Niger Suspends Gold and Uranium Exports to France with Immediate Effect

Trade Trends News

01-08-2023
The new authorities in Niger have reportedly suspended the export of uranium and gold to France.
This follows the decision by Spain and Germany to suspend their cooperation with Niger. The French Foreign Ministry said earlier that France has suspended its financial support program to Niger until the African country returns to constitutional order.
Niger is a West African country rich in uranium resources. Niger is a valuable asset for France as it is one of Paris' strongest allies in the Sahel and Saharan countries and a major source of supply of uranium used to generate electricity for millions of homes in the country.
Niger is the world's seventh-largest producer of uranium, according to the BBC. Niger accounts for 15 to 17 percent of France's uranium used in electricity generation, according to French media reports. One in three light bulbs in France is powered by uranium from Niger.
>>>Get More Informations About Imports and Exports<<<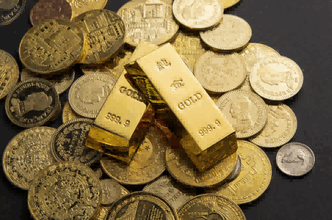 On July 26, 2023, a coup d'état took place in Niger. The coup leaders overthrew the democratically elected government and installed a military junta.
France condemns the coup and suspends aid to Niger.
In response to the suspension of French aid, Niger suspends its exports of gold and uranium to France.
Niger's decision to suspend uranium exports is significant because France depends on Niger for a significant portion of its uranium supply. According to the World Nuclear Association, Niger produced 2,248 tons of uranium in 2021, about 5% of global production.
The suspension of uranium exports could have a significant impact on the French nuclear power industry. France relies on nuclear energy for about 70% of its electricity generation.
---
Latest News Released Today: China to Impose Restrictions on Drone Exports
Other Trade Data References to Gold: India Restricts Import of Pure Gold Jewelry
Leave Message for Demo Request or Questions
We always appreciate your visit at tendata.com. We'd love to hear your suggestions, feedback & queries. Please contact us to schedule a demo or learn more about our services. We will respond to your query within 1 working day.