India Restricts Imports of Laptops and PCs to Boost Local Manufacturing

Trade Trends News

07-08-2023
India has imposed restrictions on the import of computers and laptops in a surprise move by Prime Minister Narendra Modi's government, which has been trying to encourage domestic manufacturing in the technology sector.

According to a notification issued by the Ministry of Commerce and Industry on Thursday, importers will now need to apply for a license to bring laptops, tablets, personal computers and other electronic devices into India. Earlier, there were no restrictions on the import of such items.
The ministry did not provide a reason for the change in rules, but Modi has been actively promoting his "Make in India" campaign, which promotes local manufacturing to create more jobs. This follows similar restrictions on Smart TV imports in 2020.
India's electronics imports amounted to $19.7 billion between April and June, up 6.25 percent from the same period in 2022, Reuters reported.
CNN has contacted Apple (AAPL) and Samsung (SSNLF), the South Asian country's largest sellers of laptops, for comment, but has not yet received a response.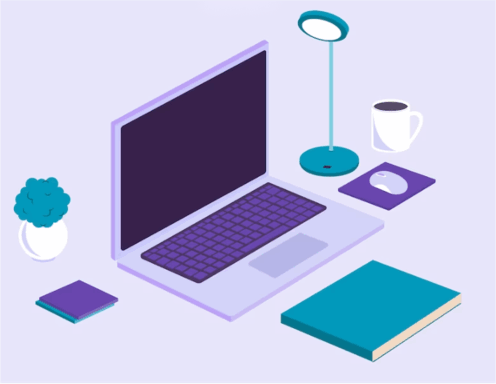 ---
India is stimulating domestic manufacturing
India's boost to domestic manufacturing comes at a critical time for the world's most populous nation, as companies look beyond China to secure key supply chains.
In recent years, India has been offering incentives to companies to stimulate domestic production. The initiative has been successful in attracting a large number of smartphone makers and is now increasingly piquing the interest of chipmakers and semiconductor producers.
In May of this year, the Narendra Modi government launched a $2 billion program aimed at boosting local builds of hardware such as laptops, PCs, servers, and related edge computing suites by companies. The program was an upgrade of the previous program under which the government was willing to spend $892 million.
"The announcement of this policy appears to be based on the premise of providing secure digital access to the country's growing digital citizenry. We believe that valid licenses will be made available to trusted industry partners, which will enable Ease of Doing Business (EoDB) and give digital consumers unrestricted access to trusted brands." Pankaj Mohindroo, President, Cellular and Electronics Association of India, said in a statement.
India's working-age population is expected to reach 1 billion in the next decade, according to the Organization for Economic Cooperation and Development. Its large and young workforce makes the country highly attractive to global companies seeking alternatives to China as a manufacturing hub.
Companies such as Dell and Hewlett-Packard already have manufacturing plants in India. The Indian government also plans to further expand local production, making the country an ideal location for Apple and its manufacturing partners to establish a global manufacturing center.
>>>Seek Other Opportunities for Growth in Imports and Exports<<<
---
More electronics being made in India
Earlier this year, India's commerce minister Piyush Goyal said that between 5% and 7% of Apple's products are already manufactured in India.
"If I remember correctly, they are aiming to increase production to 25%," he said at an event in January.
In June, U.S. chipmaker Micron (MICR) announced a new plant in the western state of Gujarat, calling it the country's first semiconductor assembly and test manufacturing facility.
The joint venture will invest up to $825 million and "create up to 5,000 new direct Micron jobs and 15,000 community jobs over the next several years," Micron said.
Foxconn, the world's largest contract manufacturer of electronics and a major supplier to Apple, is also looking to expand its manufacturing operations in India.
Last month, it abruptly announced it was pulling out of an ambitious $19.4 billion joint venture with Indian metals and energy group Vedanta (VEDL) to help build one of the country's first chip factories.
But the company said it remains committed to investing in Indian chip manufacturing and is applying for a government program to subsidize the cost of setting up semiconductor or electronic display production facilities in the country.
---
You may also want to know:
1. Global Import and Export News
2. Keeping up with Global Import Data
3. Real-Time Access to International Export Data
4. Learn How These Import Export News Can Help Your Import Export Business?
- Specific Trade Data to Help You Analyze Where to Go Next.
Leave Message for Demo Request or Questions
We always appreciate your visit at tendata.com. We'd love to hear your suggestions, feedback & queries. Please contact us to schedule a demo or learn more about our services. We will respond to your query within 1 working day.