India Restricts Computer Imports from China, Mandates Import Licenses

Trade Trends News

07-08-2023
· Imports of laptops, tablets, all-in-one PCs, and "ultra-small" computers and servers within the scope of HSN 8741 will be "restricted" and allowed only with a valid restricted import license.
· "Baggage rules" will not be restricted.
· The move will boost local manufacturing and is a reflection of India's concerns about the security of such equipment imported from China.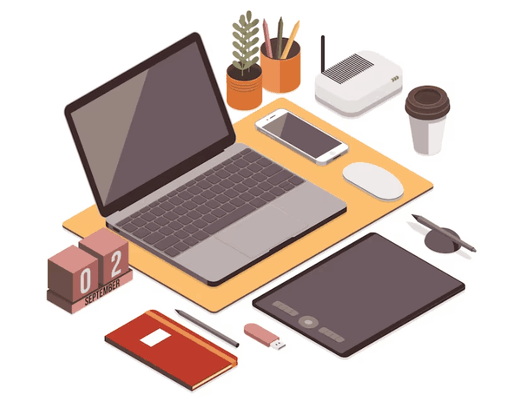 ---
India has immediately restricted the import of personal computers, laptops, PDAs, automatic data processing machines, microcomputers/processors and mainframe/frame computers. In a notification issued on Thursday (August 3), the Directorate General of Foreign Trade (DGFT) said that imports of computers and other articles under seven categories of HSN code 8471 are restricted but the restriction does not apply to imports under baggage rules.
Imports of laptops and personal computers have been restricted in order to promote domestic manufacturing of these products and reduce the share of majority of imports of these products from China.
The move could hit companies like Apple, Dell and Samsung hard, forcing them to promote local manufacturing.
Existing Indian regulations allow companies to import laptops freely, but the new rules require special licenses for these products, similar to the restrictions India imposed on inbound TV shipments in 2020.
Industry executives say the licensing system will mean longer wait times for each new product they launch, and will come just before India's holiday season, when sales typically surge.
The government didn't give a reason for the move in its notification, but Prime Minister Narendra Modi's administration has been promoting local manufacturing and curbing imports under its "Make in India" program.
India's electronics imports, which include laptops, tablets and personal computers, rose 6.25 percent to $19.7 billion between April and June.
Research firm Counterpoint estimates that India's laptop and PC market is worth $8 billion a year, two-thirds of which is imported.
The aim appears to be "to replace some of the goods that are imported in large quantities," said Madhavi Arora, an economist at Emkay Global.
Apple (AAPL.O), Dell (DELL.N) and Samsung (005930.KS) did not immediately respond to Reuters' request for comment. They join Acer, LG Electronics (066570.KS), Lenovo (0992.HK) and Hewlett-Packard Co (HPQ.N) as major sellers of laptops in the Indian market.
>>>Learn More about Importing from India<<<
---
Import exclusions under baggage regulations
Every passenger entering or leaving India has to undergo some customs checks, also known as baggage rules.
"A laptop, tablet, all-in-one personal computer or ultra-compact computer, including computers purchased from e-commerce portals through post or courier, is exempted from import licensing subject to payment of applicable customs duty," said a notification issued by the Department of Commerce and Industry, Ministry of Commerce, Government of India.
"The above restriction shall not apply to imported products which are eligible for baggage," the Directorate General of Foreign Trade said in its notification announcing the restrictions, suggesting that travelers would be free to bring one of these products back home from overseas without being penalized.
"A maximum of 20 such items per shipment may be exempted for research and development, testing, benchmarking and evaluation, repair and re-export and product development purposes."
"Import is permitted on the condition that the imported goods are used only for the purpose for which they are intended and are not to be sold. Further, after reaching their intended use, the products are either destroyed and rendered unusable or re-exported."
The government clarified that items re-imported after repair abroad do not require a restricted import license for such items.
In addition, the notification adds, "Laptops, tablets, all-in-one personal computers, and ultra-small computers and servers, which are an essential part of capital goods, shall be exempted from the import license requirement."
>>>Learn More about Exporting from India<<<
---
Why were these restrictions imposed?
The move is seen as a direct boost to the Centre's recently renewed IT hardware production-linked incentive (PLI) scheme. A senior government official said the measure is to promote local manufacturing by companies in India as the country looks to strengthen domestic production capacity in the electronics sector.
Government sources said the move was aimed at limiting supplies from China, besides boosting local manufacturing. The scheme was revised in May with an outlay of Rs170 billion, more than double the budget of the scheme first approved in 2021. The move targets manufacturers of laptops, servers and personal computers, among others - as most of the manufacturers' imports in these areas come from China.
The government has security concerns over such products.
The restriction will help India import such hardware only from "trusted partners", the sources added.
Half of India's restricted items come from China, with Delhi's relations with China deteriorating since the 2020 border clashes, leading to a number of anti-China measures to curb investment and trade in India's neighbor.
>>>Click to Check More Import And Export Information from Tendata<<<
---
How much electronics does India import from China?
Imports of electronics and laptops/computers from India have increased over the past few years. Between April and June this year, electronics imports increased to $6.96 billion from $4.73 billion in the same period last year, accounting for 4% to 7% of total imports.
Of the seven categories of products that India restricts imports of, most of the imports came from China.The value of India's imports of these seven categories of restricted imports from China during April-May, the latest available country data, was $743.56 million, down 5.6 percent from $787.84 million.
The highest share of imports was in personal computers such as laptops and PDAs, with imports from China valued at $558.36 million in April-May this year, compared to $618.26 million in the same period last year. China accounts for about 70-80% of India's import share of personal computers and laptops.
On an annual basis, India's imports of PCs and laptops from China declined by 23.1% from $5.34 billion in 2021-22 to $4.1 billion in 2022-23. However, in the first two fiscal years, 2021-22 and 2020-21, 2021-22 and 2020-21 imports of PCs and laptops from China have grown significantly, by 51.5% year-on-year. It will grow by 44.7% to A$5.34 billion in 2021-22 and by 44.7% to A$3.52 billion in 2020-21.
---
Latest News Released Today: India Restricts Imports of Laptops and PCs to Boost Local Manufacturing
Other Trade Data References to india:
1. BYD vs Tesla: in India, Tesla's Competitiveness Trumps BYD's
2. Indian Rice Export Ban Disrupts Food Prices in Asia and Africa
3. India Overtakes Us as Second Largest Agrochemical Exporter
Leave Message for Demo Request or Questions
We always appreciate your visit at tendata.com. We'd love to hear your suggestions, feedback & queries. Please contact us to schedule a demo or learn more about our services. We will respond to your query within 1 working day.