China's Coal Imports Surge in July as Heat Wave Drives Power Use

Trade Trends News

10-08-2023
-July imports up 67% year-on-year; Jan-July imports up 89% year-on-year
-Power loads peak during heat wave
-Inventories at top utilities hit record high of about 200 million tons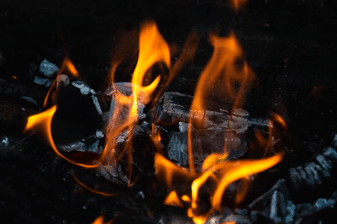 ---
China's coal imports remained at a high level in July as utilities continued to bring in cheaper supplies to meet peak summer power demand and overseas purchases nearly doubled in the first half of 2023, data showed on Tuesday.
China imported 39.26 million tons of coal last month, slightly lower than June's 39.87 million tons, compared with a monthly average of 37 million tons from January to June, data from the General Administration of Customs showed.
July's purchases jumped 67 percent from 23.52 million tons a year earlier.In January 2020, China's monthly coal imports reached 43.56 million tons.
Since mid-June, large swathes of the country have been experiencing abnormally high temperatures, with power loads surging and hitting new highs.
Delivery costs for 3,800-kcal coal from Indonesia and South Africa and 5,500-kcal premium fuel from Australia are lower than prices for China's domestic supplies.
The latest price for Australian coal delivered in late August and early September was about 800 yuan ($111.3) per ton, about 40 yuan lower than the prevailing wholesale price in Qinhuangdao, the northern coal hub, a Singaporean trader said.
Coal imports totaled 261 million tons in the first seven months, up 88.6 percent from the same period last year, customs data showed.
The massive imports have led to record-high coal stocks at major power plants, which were close to 200 million tons at the end of June.
---
Also Read:
1. Exploring Rapid Growth in Coal Imports: Spotlight on 2022's Leading Markets
2. Powering Global Trade: An Overview of the 2022 Electricity Exports
Leave Message for Demo Request or Questions
We always appreciate your visit at tendata.com. We'd love to hear your suggestions, feedback & queries. Please contact us to schedule a demo or learn more about our services. We will respond to your query within 1 working day.