India Imposes 40% Export Tax On Onions To Quell Price Hikes

Trade Trends News

21-08-2023
· Export tariffs reduce competitiveness of Indian exports
· Indian onion prices rise 20% in a month
· New season's crop may be affected by unstable weather
>>>Click to Check More Import And Export Information from Tendata<<<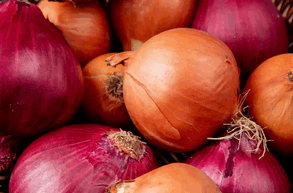 ---
India will immediately impose a 40% export tax on onions by Dec. 31 to improve domestic supply of the vegetable, the finance ministry said in a notification on Saturday.
The tariffs imposed by the world's biggest onion exporter will help New Delhi hold down local prices ahead of key state elections later this year, but will force Asian buyers to pay more because of limited supplies from exporters elsewhere.
Mumbai-based exporter Ajit Shah said, "Export tariffs will make Indian onions more expensive than those from Pakistan, China and Egypt. This will naturally lead to fewer exports and help reduce local prices."
The average wholesale price of onions in major markets rose nearly 20 percent to 2,400 rupees ($28.87) per 100 kilograms in July-August on concerns that erratic rains would lead to lower yields.
Also Read: Fastest Growing Onion Exporter In 2023: India
India is on the verge of its driest August in more than a century, with large swathes of the country likely to continue to receive insufficient rainfall, partly because of the El Nino weather pattern, two meteorological department officials told Reuters on Friday.
Another Mumbai-based exporter said: 'Onions harvested in the summer are rotting quickly and new supplies have been delayed. This situation has prompted the government to take precautionary measures."
India's onion exports in the first half of 2023 rose 63 percent year-on-year to 1.46 million tons.
Countries such as Bangladesh, Nepal, Malaysia, the United Arab Emirates and Sri Lanka depend on India for transportation.
Also Read: Is Onion Export Promising? Unveiling the Potential
Onions are used as a base for traditional dishes across Asia, such as Biryani in Pakistan and India, Belacan in Malaysia and fish curry in Bangladesh.
"India's tariffs will prompt China and Pakistan to raise prices as they have limited export surpluses," a second exporter said.
India's annual retail inflation (INCPIY=ECI) rose to the highest level in 15 months in July as vegetable and grain prices soared, putting pressure on the government to act to keep prices down.
India surprised buyers last month by banning the sale of widely consumed non-basmati white rice to curb price rises.
>>>Click to Request A Free Demo - Quick Find Potential Customers<<<
Leave Message for Demo Request or Questions
We always appreciate your visit at tendata.com. We'd love to hear your suggestions, feedback & queries. Please contact us to schedule a demo or learn more about our services. We will respond to your query within 1 working day.