US To Impose Tariffs On Tin Mill Steel From Canada, China, Germany

Trade Trends News

21-08-2023
· The USA will impose preliminary anti-dumping duties of up to 122.5% on imports from China, including its largest producer, Baoshan Steel.
· No tariffs on metals used in food cans, paints and aerosol products imported from Britain, the Netherlands, South Korea, Taiwan and Turkey.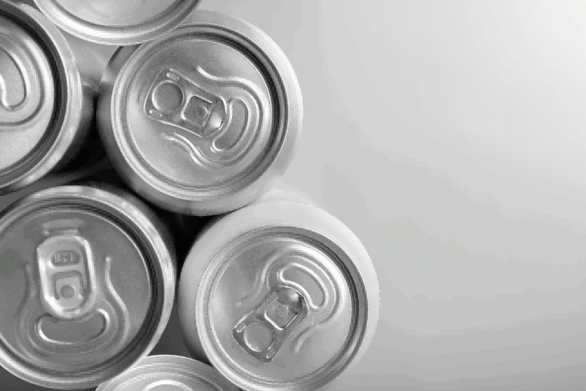 ---
The U.S. Commerce Department said Thursday it will impose preliminary antidumping duties on tin-plated steel imports from Canada, Germany and China, thus exempting five other countries from a decision to reduce the duty on food can products.
The department said it would impose preliminary anti-dumping duties of up to 122.5% on tin mill steel imports from China, including Baoshan Iron & Steel Co, the country's largest producer.
The U.S. Commerce Department will impose preliminary duties of 7.02% on tin mills imported from German producers such as ThyssenKrupp (TKAG.DE) and 5.29 percent on tin mills imported from Canadian producers such as ArcelorMittal DOFASCO (MT.LU).
No tariffs will be imposed on imports of shiny silver-colored metal - widely used in food cans, paints, aerosol products and other containers - from the United Kingdom, the Netherlands, South Korea, Taiwan and Turkey, the U.S. Commerce Department added.
A U.S. Commerce Department official told reporters that producers in Canada, Germany and China have been found to be selling tin mill steel at prices below their home markets. The official added that China's tariffs were higher because a lack of cooperation by major producers in the investigation led to an "adverse inference" finding, while other respondents were unable to prove they were independent of the Chinese government.
The high-profile case was initiated following a petition filed by Cleveland-Cliffs (CLF.N), a U.S. steelmaker that alleges foreign dumping in the tinplate industry, which has led to the closure of a number of U.S. production facilities in recent years.
As part of a separate, parallel investigation, the Commerce Department announced in June that it was imposing preliminary countervailing duties of 543% on tin mills imported from Baoshan Iron & Steel Co. and 89% on tin mills imported from all other Chinese producers.
The other countries mentioned in Thursday's decision are not under countervailing investigation.
---
Higher costs?
Before making its decision, the trade group Can Manufacturers Association argued that because U.S. steelmakers currently produce less than half the tinplate needed for domestic can manufacturing, any new import tariffs would result in higher material costs and food prices in times of inflation. Still elevated.
A bipartisan letter from members of Congress in June also noted that high anti-dumping duties would raise the cost of packaging for canned food and aerosol products and could help Chinese canned food producers, leading to an increase in canned food imports from China.
But these duties are far less than initially feared. In the original petition, Cleveland-Cliffs asked the Commerce Department to impose antidumping duties of 79.6 percent on Canadian imports, 70.2 percent on Germany, 111.92 percent on the U.K., up to 110.5 percent on South Korea, and up to 296 percent on U.S. imports. Netherlands, up to 60% on Taiwan and up to 97.2% on Turkey.
The Can Manufacturers Association said in a statement that it was "thankful" that most of the high tariffs demanded by Cleveland Cliffs were not imposed.
The group's president, Robert Budway, said, "We are hopeful that the Commerce Department's final decision will eliminate the proposed tariffs on Canadian and German tin mill steel."
Commenting on Section 232, Budway said, "As a result of the 232 tariffs, U.S. tinplate prices have remained among the highest in the world, which puts domestic can makers at a competitive disadvantage when compared to foreign imports of unfilled steel cans and foreign-filled foods " The Trump administration began by imposing tariffs on global steel and aluminum imports.
The five countries evading the duties account for about half of U.S. steel imports for tin mills, with China accounting for about 14 percent and Canada and Germany for about 30 percent, U.S. Commerce Department officials said.
The tariff decision was announced less than a week after Cleveland Cliffs announced a takeover bid for its main competitor in the tin-plated sheet industry, U.S. Steel (XN), which would accelerate consolidation among U.S. steel producers. Cleveland-Cliffs Chairman Lourenco Goncalves has repeatedly argued for the need to maintain the Trump administration's 25 percent "Section 232" national security tariffs on steel imports.
Cleveland-Cliffs acquired the U.S. assets of AK Steel and ArcelorMittal in 2020, making it the largest U.S. producer of iron ore blast furnace steel.
---
Tendata iTrader is an online marketing tool that enables the search for premium import and export companies in 200 countries worldwide, with precise and reliable data. Its functionalities include: precise global import and export company searches, locating decision-makers' contact information, in-depth data exploration, checking customs trade alerts, and conducting mass email campaigns.
Check out the roles of these three countries in U.S. tin exports through Tendata:
(The following shows the specific transactions of tin exports in the United States from July 2022 to June 2023)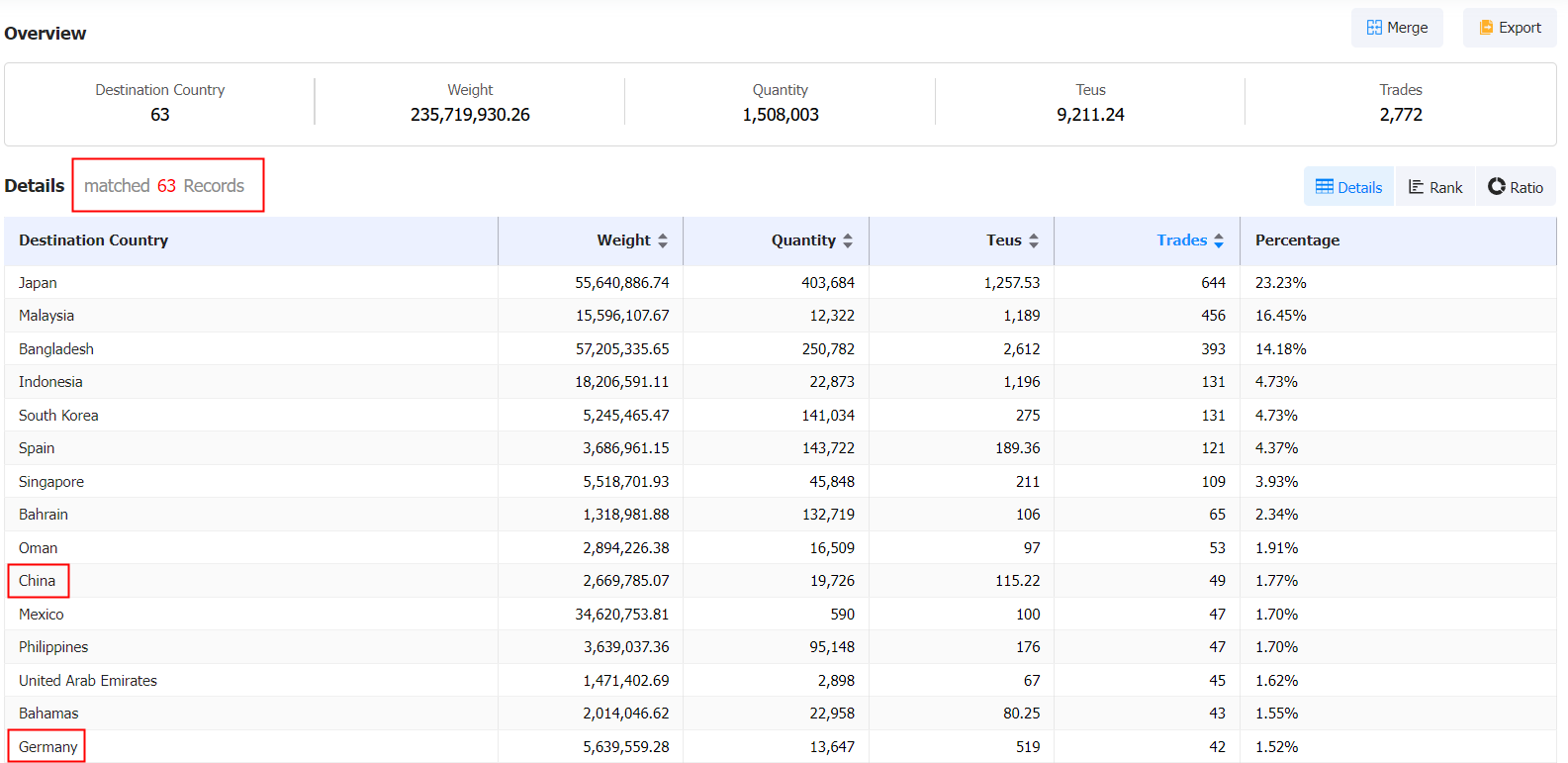 Leave Message for Demo Request or Questions
We always appreciate your visit at tendata.com. We'd love to hear your suggestions, feedback & queries. Please contact us to schedule a demo or learn more about our services. We will respond to your query within 1 working day.