India Bans Sugar Exports for First Time in Seven Years

Trade Trends News

24-08-2023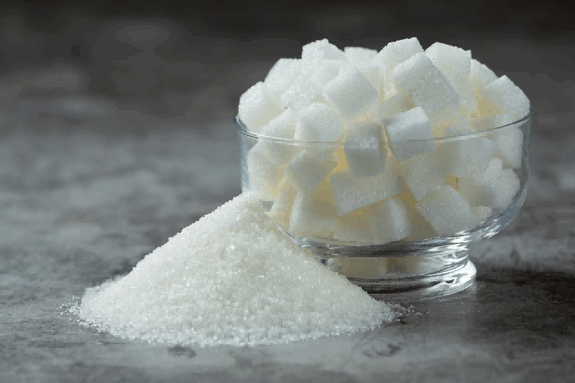 >>>Click to Check More Import And Export Information from Tendata<<<
India is expected to ban sugar exports from mills for the next season starting in October, halting shipments for the first time in seven years due to a lack of rainfall that has led to a drop in sugarcane production, three government sources said said.
India's absence from world markets could cause benchmark prices in New York and London, which are already trading near multi-year highs, to rise, sparking fears of further inflation in global food markets.
"Our priority is to meet the local demand for sugar and utilize the surplus sugarcane for ethanol production," said a government source, who asked not to be named under official rules. "For the upcoming season, we will not have enough sugar to allocate export quota."
India allowed sugar mills to export only 6.1 million tons of sugar during the current season ending Sept. 30, compared with a record 11.1 million tons in the previous season.
In 2016, India imposed a 20 percent tax on sugar exports to curb overseas sales.
Monsoon rains in the sugarcane-growing regions of the western state of Maharashtra and the southern state of Karnataka, which together account for more than half of India's total sugar production, have been 50% below average so far this year, the meteorological department said. The data shows.
>>>Click to Check More Import And Export Information from Tendata<<<
Sporadic rains will reduce sugar production in 2023/24 and even reduce the area sown in 2024/25, said an industry official who declined to be named.
Local sugar prices jumped to their highest level in nearly two years this week, prompting the government to allow sugar mills to sell an extra 200,000 tons in August.
Another government source said: "Food inflation is a concern. The recent rise in sugar prices has eliminated the possibility of exports."
India's retail inflation jumped to a 15-month high of 7.44% in July, while food inflation rose to 11.5%, the highest level in more than three years.
India's sugar production in 2023/24 is likely to fall 3.3 percent to 31.7 million tons.
"We have allowed sugar mills to export a lot of sugar in the last two years," a third government source said. "But we must also ensure adequate supplies and stable prices."
India surprised buyers last month by banning non-basmati white rice exports. New Delhi also imposed a 40 percent tariff on onion exports last week in an attempt to calm food prices ahead of state elections later this year.
Falling production in Thailand is also expected to reduce shipments, and major producer Brazil can't fill the gap on its own, said a Mumbai-based distributor for a global trading company.
---
Another News
Latest News Released Today: Tendata Blogs
Other Trade Data References to Sugar:
1. Sugar Import Trends: A Sweet Look at Global Trade
2. China's Leading Sugar Suppliers: A Sweet Symphony of Trade
3. Top 3 Sugar Importing Nations: Satisfying the World's Sweet Tooth
Leave Message for Demo Request or Questions
We always appreciate your visit at tendata.com. We'd love to hear your suggestions, feedback & queries. Please contact us to schedule a demo or learn more about our services. We will respond to your query within 1 working day.