Malaysia to Ban Rare Earth Exports to Boost Domestic Industry

Trade Trends News

12-09-2023
Malaysia will enact a policy banning the export of rare earth raw materials to avoid resource extraction and losses, Prime Minister Anwar Ibrahim said on Monday, making it the latest country to restrict shipments of the key minerals.
Malaysia has only a fraction of the world's rare earth reserves, estimated at 30,000 tons, according to 2019 data from the U.S. Geological Survey. China is the largest source, with estimated reserves of 44 million tons.
However, the decision comes at a time when the world is looking to diversify away from China's influence. China is the world's largest producer of key rare earth minerals, which are widely used in semiconductor chips, electric vehicles and military equipment.
Anwar said the government would support the development of Malaysia's rare earth industry and that the ban would "ensure maximum returns for the country".
He did not say when the proposed ban would take effect.
The rare earth industry is expected to contribute up to 9.5 billion ringgit (US$2 billion) to the country's gross domestic product by 2025 and create nearly 7,000 jobs, Anwar said in parliament.
"A detailed mapping of the sources of rare earth elements and an integrated business model combining upstream, midstream and downstream industries will be developed to maintain the country's rare earth value chain," he said.
Malaysia's ban could affect sales to China, which imported about 8% of its rare-earth ores from the Southeast Asian country between January and July this year, according to Chinese customs data.
>>>Click to Check More Import And Export Information from Tendata<<<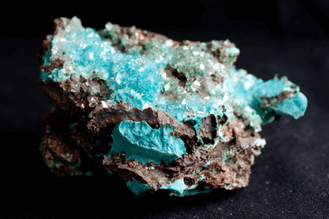 ---
Key minerals
Earlier this year, China also announced restrictions on exports of some metals widely used in the semiconductor industry, a move seen as a retaliatory measure against U.S. restrictions on technology sales to China.
The restrictions have raised concerns that China could also limit exports of other key minerals, including rare earths.
Project Blue analyst David Merriman (David Merriman) said that due to a lack of details, the impact of the Malaysian ban is not yet clear, but the rare earth mining ban may affect Chinese companies operating in Malaysia.
Merriman said, "The legislation could have some negative impact on potential investments in Malaysia by Chinese companies, which have been looking to other Asian countries to source unprocessed or blended rare-earth compounds as feedstock for (rare-earth) processing facilities in southern China."
Australia's Linus Rare Earths Ltd (LYC.AX), the largest producer of rare earths outside of China, has a plant in Malaysia that processes concentrates obtained from Australia.
It was unclear whether Malaysia's planned export ban would affect Linus, which didn't immediately respond to a request for comment.
Malaysia has imposed restrictions on some of Linus' processing operations, citing concerns about radiation levels from fracking and leaching.
Linus has disputed the allegations and said it is in compliance with regulations.
---
Another News
Latest News Released Today: Tendata Blogs
Other Trade Data References to Malaysia:
1. Can You Provide a List of Prominent Malaysian Exporters and Their Products?
2. How to Quickly Find Exporters in Malaysia?
3. Are There Any Trade Agreements That Benefit Exporters in Malaysia's Palm Oil Exports?
4. Which Countries Are the Main Palm Oil Exporters from Malaysia?
5. What are the Transportation and Logistics Considerations for Exporters in Malaysia?
Leave Message for Demo Request or Questions
We always appreciate your visit at tendata.com. We'd love to hear your suggestions, feedback & queries. Please contact us to schedule a demo or learn more about our services. We will respond to your query within 1 working day.