Tesla Shanghai Superfactory Exports up 453% in September 2023

Trade Trends News

12-10-2023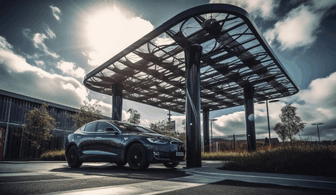 Tesla Shanghai SuperWorks September 2023 exports up 453% year-over-year. The strong focus on exports is indicative of the continued growth in demand in the global market, which the Shanghai Superfactory is committed to meeting.
Tesla sold 74,073 vehicles at the Shanghai Superfactory in September, according to data released by the China Passenger Car Association (CPCA). On Wednesday, the organization provided more detailed data showing the number of models sold and the markets in which they were sold. They shed light on the company's activity and indicate its trajectory.
The latest data from the Riders' Association showed that Giga Shanghai delivered 43,507 vehicles to the domestic market in September. This is 43.94% down on last year and 32.75% down on August. However, it's clear that the situation with exports is different. Last month, 30,566 cars were exported, up 453.53 percent from last year. There was also a 57.03% increase compared to August.
Typically, Tesla produces cars for export in the first half of the quarter and for the local market in the second half. However, by September, we see a change. This could be due to the fact that demand in the global market continues to grow steadily and the company is trying to distribute supply evenly across all countries, rather than saturating one market while customers in other markets face a long wait.
The CPCA also provided data showing the differences in Tesla's delivered models. Of the 74,073 vehicles sold by the China-built company in September, 53,249 were Model Ys and 20,824 were Model 3s. It's worth noting that Tesla began selling the updated Model 3 in September but has yet to ramp up production and shifted production in mid-August. Going forward, the number of Model 3s coming off the line at the Shanghai mega-factory is expected to increase significantly.
Tesla delivered 139,624 vehicles in China in the third quarter, which accounted for 32.1 percent of the 435,059 vehicles delivered worldwide, according to CnEVPost. The factory exported 82,893 vehicles during the period, up 22.37 percent from last year.From January to September, Tesla delivered 433,729 vehicles to China, up 36.33 percent from a year earlier.
Leave Message for Demo Request or Questions
We always appreciate your visit at tendata.com. We'd love to hear your suggestions, feedback & queries. Please contact us to schedule a demo or learn more about our services. We will respond to your query within 1 working day.