China, World's Biggest Graphite Producer, Restricts Exports Of Key Battery Material

Trade Trends News

20-10-2023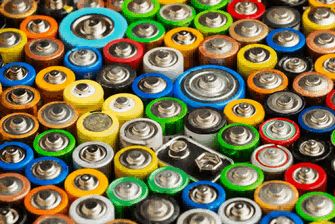 >>>Click to Check More Import And Export Information from Tendata<<<
China will require export licenses for some graphite products from Dec. 1 to protect national security, the Ministry of Commerce said Friday, as the country faces growing challenges from foreign governments to its manufacturing dominance.
Graphite is used in electric vehicle (EV) batteries, and China is the world's largest graphite producer, providing 67 percent of the world's natural graphite supply, according to the U.S. Geological Survey.
It also refines more than 90 percent of the world's graphite into materials used in the anodes of nearly all EV batteries.
While China imposes restrictions, foreign governments have also increased pressure on Chinese companies' industry behavior.
The European Union is considering imposing tariffs on Chinese-made electric cars, arguing that they unfairly benefit from subsidies. In addition, the U.S. government earlier this week expanded restrictions on Chinese companies' access to semiconductors, including halting sales of more advanced artificial intelligence chips made by NVIDIA.
Under the new restrictions announced Friday, China will require exporters of two types of graphite to apply for licenses, including high-purity, high-hardness and high-strength synthetic graphite materials as well as natural flake graphite and its products.
Three categories of "highly sensitive" graphite items are already under temporary control and have been added to the new list, the Commerce Ministry said.
The restrictions are similar to those imposed since August 1 on gallium and germanium, two chip-making metals. These restrictions have sharply cut China's metal exports in recent months.
The new U.S. and European investments are aimed at challenging China's control of graphite, but industry experts expect it to be an uphill battle.
China's biggest buyers of graphite include Japan, India and South Korea, according to Chinese customs data.
Leave Message for Demo Request or Questions
We always appreciate your visit at tendata.com. We'd love to hear your suggestions, feedback & queries. Please contact us to schedule a demo or learn more about our services. We will respond to your query within 1 working day.