India's Palm Oil, Sun Oil Imports Hit Record Highs

Trade Trends News

14-11-2023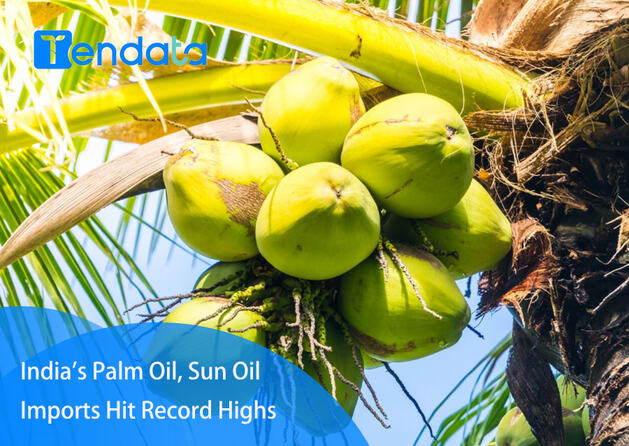 India's imports of palm oil and sunflower oil soared 24 percent and 54 percent respectively in 2022/23, hitting record highs on a rebound in consumption, and both oils were priced at steep discounts compared with the same period last year rivaling soybean oil, a leading trade body said on Monday.
Increased purchases by the world's largest vegetable oil importer may help lower palm oil stocks in Indonesia and Malaysia and support benchmark futures. The purchases may reduce stocks in Black Sea sunflower oil-producing countries.
Palm oil imports stood at 9.79 million tons and sunflower oil imports rose to 3 million tons in the 2022/23 marketing year ended Oct. 31, the Mumbai-based Solvent Extraction Association of India (SEA) said in a statement.
Soybean oil imports fell 12 percent to 3.68 million tons this year as soybean oil traded at a higher price than palm and sunflower oils in most months.
Total edible oil imports soared to a record 16.47 million tons this year, up 17.4 percent from a year earlier, as the government cut import duty on edible oils to 5.5 percent, encouraging overseas purchases, SEA said.
The government reduced the import duty when edible oil prices rose in the international market last year, but did not raise it after prices fell, said a New Delhi-based distributor of a global trading company.
"The price adjustment in the world market, coupled with the reduction in duties, has made edible oils cheaper and boosted consumption," the dealer said.
Increased imports on Nov. 1 raised vegetable oil stocks to 3.3 million tons from 2.46 million tons a year ago, SEA said.
India buys palm oil mainly from Indonesia, Malaysia and Thailand and imports soybean and sunflower oil from Argentina, Brazil, Russia and Ukraine.
Indian refiners made big purchases between November-January and July-September due to attractive prices on the world market, but they cut imports in October due to rising inventories, said Rajesh Patel, managing partner at edible oil trader and broker GGN Research.
The country's palm oil imports fell 15% to 708,706 tons in October from a month earlier, the lowest level in four months, SEA said.
Soybean oil imports fell 62% from September to 135,325 tons in October, the lowest level in 34 months. Sunflower oil fell 49% to 153,780 tons, the lowest level in seven months.
---
>>>Click to Get Free Access to Customs Data from 80+ Countries<<<
Is Free Customs Data Useful?
Currently, customs data in the market is divided into two categories: paid and free. According to Tendata's knowledge, many customs data companies claim to have developed a free customs data system. However, the core intention is to attract traffic for secondary marketing and profit.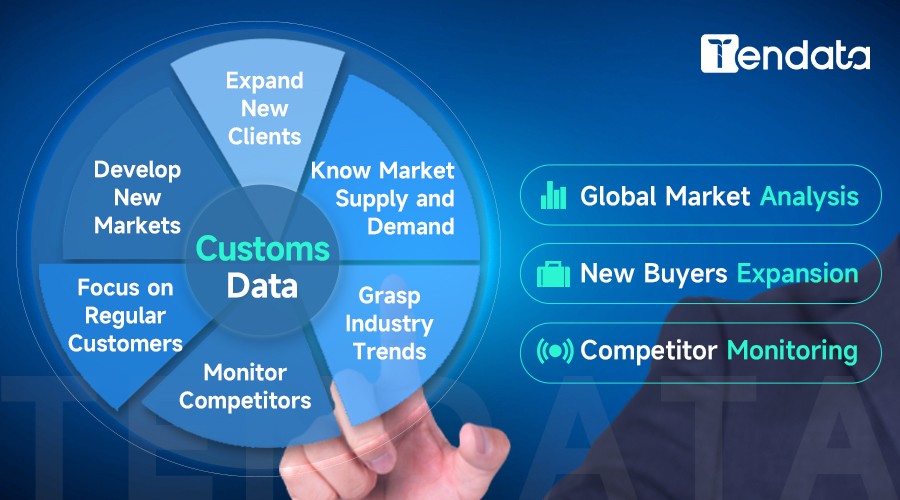 Shanghai Tendata iTrader provides detailed customs data inquiries from 80+ countries, (>>>Click to Use Data Analytics for Free Online) statistical data inquiries from 27 EU countries, millions of genuine and accurate purchaser information, and detailed information on successful client bill of ladings. With its system capable of generating 17 types of market data analysis reports with a single click, Tendata iTrader assists management in making informed decisions effortlessly.
Leave Message for Demo Request or Questions
We always appreciate your visit at tendata.com. We'd love to hear your suggestions, feedback & queries. Please contact us to schedule a demo or learn more about our services. We will respond to your query within 1 working day.