Paraguay's Corn Exports Fall Sharply

Trade Trends News

21-11-2023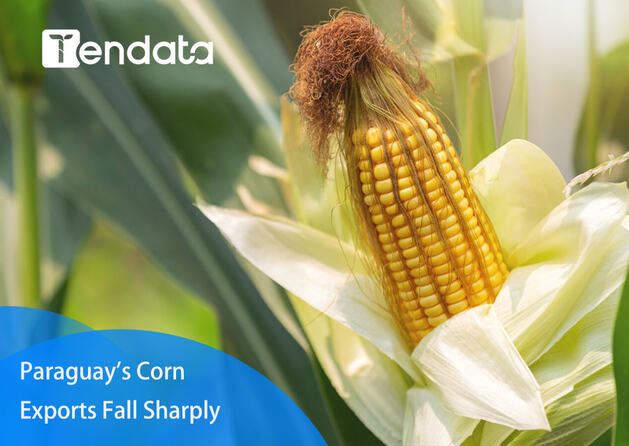 The South American country's corn exports fell 25.4% in October compared to the same month last year, according to a foreign trade report released by the Central Bank of Paraguay (BCP) in Asuncion on Friday.
In the first 10 months of 2023, Paraguay's corn exports earned US$573.6 million and exported 2.8 million tons, a decrease of 431,600 tons, or 13.2 percent, compared to the same period last year.
As a result, foreign exchange earnings were down $195.6 million compared to the same period last year, when they totaled more than $769.2 million. Still, this year's results are better than the first 10 months of 2021, when corn exports totaled 1.5 million tons.
It was explained that the decline in production last season, coupled with the fall in international corn prices, contributed significantly to the latest figures.
On a more positive note, Paraguay's Minister of Agriculture and Livestock, Carlos Giménez, announced that Paraguay will begin shipping beef to the United States on December 15th.
"From December 15, Paraguay will be able to ship meat, but initially it will be for the industry. From then on, we must seek and conquer the market with quality, because we know that Paraguayan meat not only has genetic qualities, but it has a flavor that conquers the market, and that is what we must rely on." Giménez said.
The minister said that the reopening of the U.S. market is "key to the world market." Cattle numbers have fallen in recent years and measures need to be taken to restore previous levels, and Paraguayan producers know they need to address this. In this regard, Jiménez emphasized the importance of creating a national meat institute.
---
How Shanghai Tendata Empowers Growth with Foreign Trade Big Data?
Tendata iTrader is a versatile foreign trade application tool and a great asset for professionals in the international trade industry.
(1) Real-time Access to Comprehensive Global Data: Tendata iTrader offers real-time access to customs data from 91 countries, customs code inquiries, and an extensive collection of foreign trade supply chain data, import-export statistics, and international company data. Companies can freely select the foreign trade databases corresponding to their trade regions and use nine different search methods to tailor their data queries based on single or multiple criteria. The search results can generate 19 types of market reports, and users can perform online comparative analyses as well. (>>> Click to use The Data Online for Free)
(2) Detailed Transaction Records from 91 Countries: Tendata's data system automatically integrates millions of accurate buyer information, detailed transaction data from 91 countries, and competitor details. It intelligently generates various data analysis reports, empowering companies to analyze competitors, maintain relationships with new and existing customers, and stay up-to-date with real-time international trade information. How is Shanghai Tendata performing?(>>> Click for Free Demo)
(3) Internet Search of Email Addresses in 153 Countries: With Tendata's proprietary web crawling technology, companies can access and validate email addresses in 153 countries, making mass email campaigns worry-free. Potential customers are automatically categorized by level, allowing users to find decision-makers within a minute. Choose from various email templates with unlimited sending capabilities. Tendata's data effectiveness is quite impressive. (>>> Click for More Details)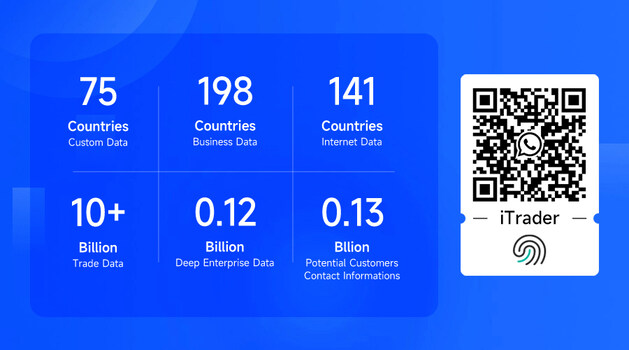 Leave Message for Demo Request or Questions
We always appreciate your visit at tendata.com. We'd love to hear your suggestions, feedback & queries. Please contact us to schedule a demo or learn more about our services. We will respond to your query within 1 working day.