What Is the Role of the Customs Data Provided by Tendata?

News

13-10-2023
Customs data, referring to overseas bill of lading or customs declaration data, accurately displays export records of peers and purchase records of target customers. It is an essential tool for daily work for import and export professionals.
However, do you really understand the functions of customs data? If you're only using it to find target customers, you're missing out on the full value of customs data. Let's take a closer look:
>>>Online Customer Service Consultation<<<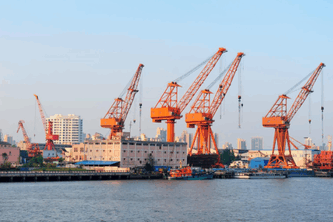 ---
01. Market Analysis
If your company has recently launched a new product or your existing business is not saturated, and you're planning to explore new markets, you'd want to know which countries have a higher demand and more business opportunities.
Through customs data, you can gain insights into the number of buyers, transaction frequency, and import quantities in various countries, helping you understand market demand and trends. This information provides crucial insights and valuable references for your market decisions in foreign trade.
02. Industry Insights
Foreign trade companies can use customs data to monitor changes in suppliers in their target countries or regions. When new suppliers continuously join a particular industry and market, it indicates potential profitability and high demand, attracting new participants.
However, for businesses, this also means increasing market competition. It's important to adjust your market strategies in a timely manner to maintain a competitive advantage.
03. Identifying Competitors
Foreign trade companies can accurately identify their industry peers by continuously analyzing the shipper's names in customs bills. Furthermore, with Tendata's discovery feature, you can analyze these competitors' business types, operating conditions, and production scale. This allows you to understand your position and advantages within the industry, aiding in the formulation of targeted market strategies.
>>>Online Customer Service Consultation<<<
04. Monitoring Competitors' Customers
Foreign trade companies can continuously track and analyze their competitors' transaction records to understand the purchasing patterns of their buyers. For instance, how often they make purchases, the frequency of purchases in a year, and the purchase quantities. This information helps in recommending the right products to buyers at the right time, increasing the success rate of orders and securing a competitive edge in the market.
05. Identifying Potential Customers
While buyers in customs data are precise target customers, the competition can be fierce, with your peers also vying for their business.
In such a situation, foreign trade professionals can change their approach by studying the nature of buyers purchasing their products. This helps in understanding the distribution model and channels for their products overseas. Utilizing this information, along with search engines, social media, customer profiles, Google Maps, and methods such as brand marketing and trade shows, you can easily discover potential customers that have not been fully explored by your competitors, thereby achieving resource expansion with precision.
06. Retaining Existing Customers
Apart from your business, your clients might have other suppliers.
With customs data, foreign trade companies can track and analyze the transaction records of existing clients, gaining insights into their other sources and supply situations apart from your company. By comparing and analyzing these aspects with your competitors, you can understand your strengths and weaknesses, find a breakthrough, further strengthen your partnership, and expand your share of orders.
07. Reviving Old Customers
If you find that a long-standing client who has worked with you multiple times has been poached by a competitor, you can use customs data to search for new suppliers and transaction records.
---
This information can help you objectively analyze the reasons behind the client switching and identify any issues in your products, prices, communication, or delivery times. You can then make targeted improvements and adjustments to regain customer approval and reestablish your business relationship.
Surprisingly, customs data offers a wide range of functionalities! If you're in foreign trade, you might be eager to give it a try now.
Consult Tendata today and get a free demo!
---
Customs data contains a vast amount of information, and extracting relevant customer contact information can be time-consuming. Is the outcome truly unsatisfactory, or is it due to using customs data in the wrong way, resulting in wasted effort and time?
Utilizing customs data for customer development involves accurately profiling all purchasers and their procurement systems in the target market. This approach swiftly identifies the highest compatibility customers, assesses their credit systems and procurement details, pinpoints premium customers and profit potential, enhances development efficiency, and elevates results. When developing new clients using customs data, consider the following three approaches for reference. (>>>Click to Get Free Access to Customs Data from 80+ Countries<<<)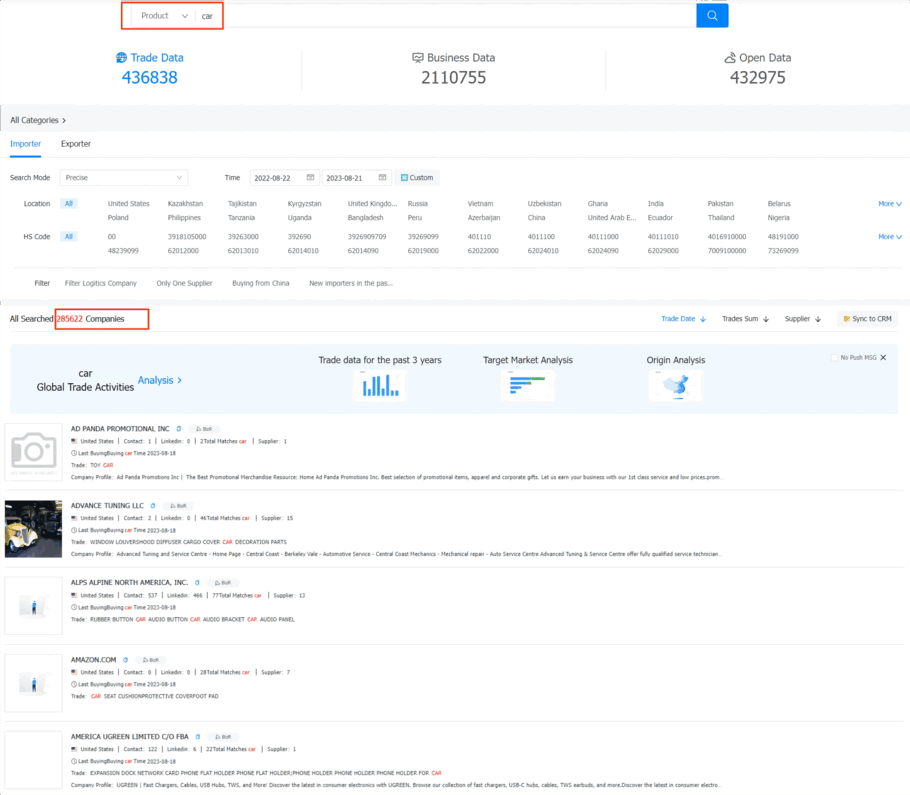 1. Establishing a Customer Resource Repository by Country
Creating a customer resource repository is akin to your own work record sheet. Begin by utilizing trade tracking functionality to compile a list of all customers from a particular country. Next, perform specific analyses based on factors such as each purchaser's procurement volume, purchase cycle, product specifications, and supplier systems (with emphasis on examining the diversity or singularity of their supply channels; preferably retaining customers with diversified suppliers, as those relying on a single supply channel may be harder to develop). Lastly, filter out the potential high-quality customers constituting 30% of this country's total, and record them in your customer resource repository, allowing flexible categorization by country, time, customer name, follow-up steps, contact numbers, emails, and contacts. (>>>Click to Start Developing Customers for Free<<<)

2. Creating a Customer Resource Repository by Peer Companies
Have a solid understanding of peer companies' English names (including full names, abbreviations, etc.). Utilize the global networking capability of suppliers to generate a list of all clients associated with peer companies within the system. Following this, perform essential analyses on these clients based on factors like procurement volume, procurement cycle, product models, and others. Ultimately, identify and record the key customers of your targeted peer companies in your customer resource repository.(>>>Click to Start Developing Customers for Free<<<)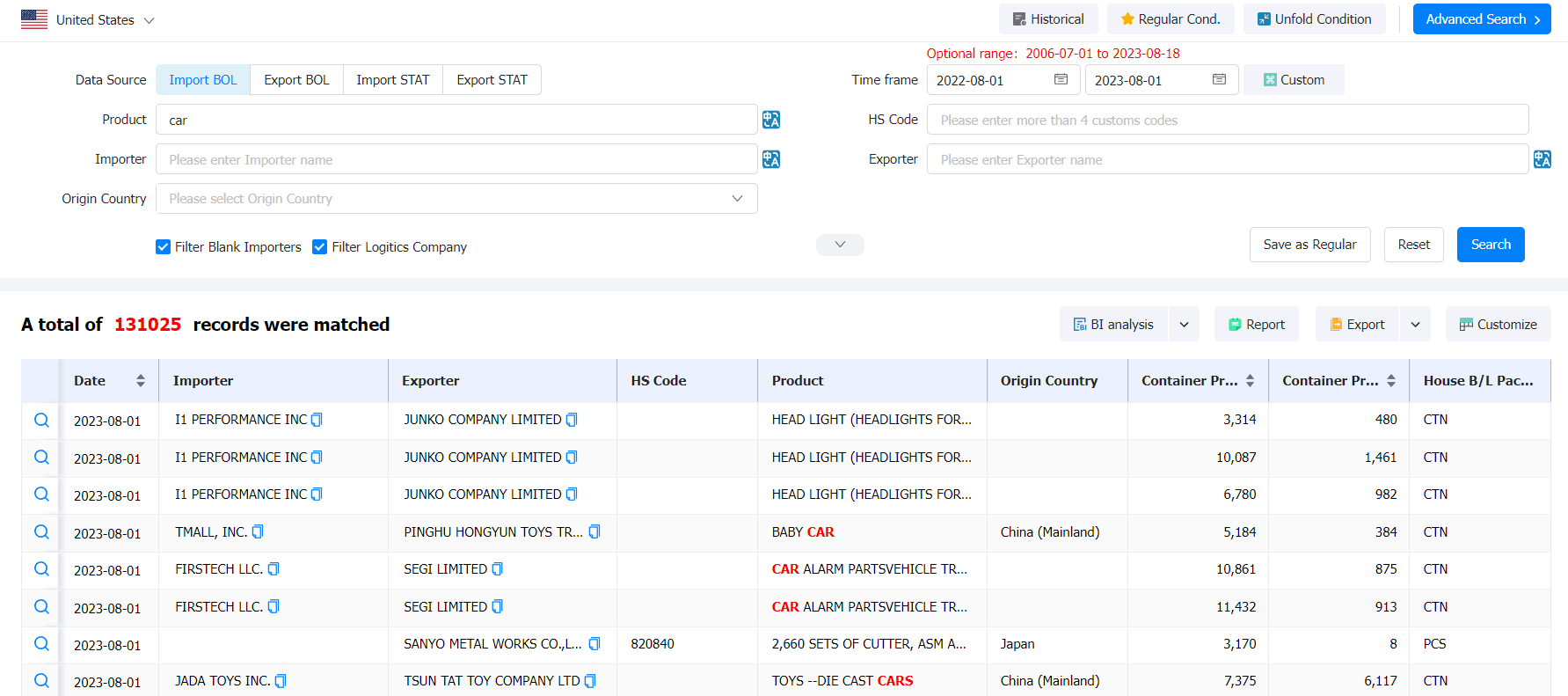 3. Cataloging New Customers from Each Country
For newly emerging customers from specific countries, use the trade search function to select the country, set the date range and limit product names or customs codes. Check "Newest," and the search results will display high-quality customers that emerged most recently in that country within the designated timeframe. Since these customers are newly established, with recent procurement transactions, their supplier stability might be unsteady. Therefore, prioritize following up with these new potential buyers. Lastly, record all these new prospects in your customer resource repository.、(>>>Click to Start Developing Customers for Free<<<)
All three strategies for utilizing customs data to develop customers can be tailored to your company's actual needs. Depending on market conditions, industry specifics, strategic requirements, etc., find the approach that suits you best, with the sole aim of classifying and organizing your premium customers. Once you've found suitable customers, the next step is to contact them precisely, employing various methods such as phone calls, emails, and online chats.
Leave Message for Demo Request or Questions
We always appreciate your visit at tendata.com. We'd love to hear your suggestions, feedback & queries. Please contact us to schedule a demo or learn more about our services. We will respond to your query within 1 working day.