Rapidly Growing Cotton Exporter: Unveiling the Ascension

Export News

21-08-2023
Amid the dynamic tides of international trade, the cotton industry emerges as a pivotal player, driving economies and livelihoods worldwide. In the backdrop of this bustling trade, a question surfaces: which nation claims the title of the fastest-growing cotton exporter? This exploration delves into the vibrant world of cotton exports, dissecting trends, unraveling growth patterns, and spotlighting the nations that have embraced a soaring trajectory in cotton commerce.
>>>Click to Check More Import And Export Information from Tendata<<<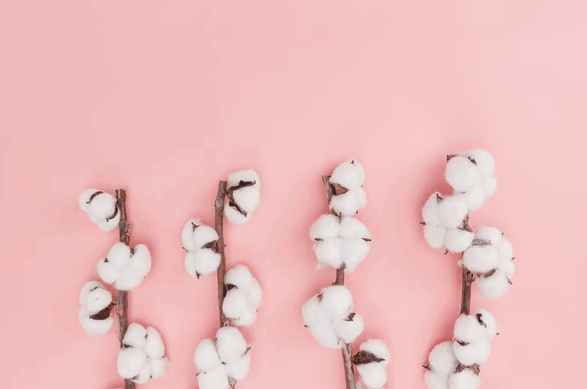 ---
A Glimpse of Cotton Export Landscape: Nations at the Helm
2022 bore witness to the rhythmic dance of cotton exports, amassing a staggering $63.2 billion on the global stage. Reflecting on the past, the figures unveil a steady surge since 2018 when cotton exports tallied $60.4 billion. With an average annual growth rate of 4.6%, this trajectory highlights the enduring value of cotton in international markets.
When comparing 2022 to the previous year, the incremental growth in the dollar value of total cotton exports stands at a modest 0.7%. This muted yet consistent ascent paints a picture of harmonious evolution in the cotton trade landscape.
Charting the Pioneers: Top Cotton Exporting Nations
Among the ranks of cotton exporting nations, a select few stand as vanguards, dictating the market trends. Mainland China, the United States, India, Brazil, and Pakistan constitute the core of this esteemed group. By the year 2022, these giants collectively claim an awe-inspiring 60.5% share of the global cotton export volume.
Global Insights: Regions in Focus
Zooming in on the broader canvas, a regional perspective unveils intriguing patterns of cotton export dynamics. Mainland China and Asia rise as dominant suppliers, contributing a formidable 60.3% to the global cotton export volume. North America commands a substantial 12.1%, followed by Europe's 9.7%. The dynamic Latin American region, excluding Mexico but encompassing the Caribbean, carves its niche with 6.8%. African contributors make up 4.3% of the export pie, while Oceanian countries, primarily led by Australia, chip in 2.4%.
Unveiling the HS Code: A Closer Look at Cotton Classification
To comprehend the intricacies of cotton trade, a foundational understanding of its classification is crucial. Cotton resides under the two-digit Harmonized System (HS) code prefix 52. This broad classification encompasses the diverse spectrum of cotton-related products, ranging from raw cotton to spun yarns, threads, and woven fabrics. This comprehensive classification underscores the multi-dimensional nature of the cotton trade.
>>>Get A Free Demo - Know For More Target Market<<<
---
The Ascendant: Fast-Growing Cotton Exporters
Within this intricate web of cotton commerce, certain nations stand out as the fastest-growing exporters. The year 2022 spotlighted these rising stars, shaping the landscape with their remarkable growth:
· Australia: Embarking on an astounding growth journey, Australia's cotton exports witnessed a remarkable surge of 104.3% since 2021.
· United States: Securing a robust position, the U.S. followed suit with a notable growth of 50.7%.
· Egypt: Carving its niche, Egypt's cotton exports experienced a growth of 16.5%.
· Italy: Upholding a steady ascent, Italy's cotton exports grew by 11.5%.
>>>Get A Free Demo - Find More Cotton Exporters<<<
Contrasts in Growth: A Glimpse at Diminishing Exports
While some nations soared to new heights, others experienced a dip in cotton exports:
· India: Facing headwinds, India encountered a decline of -30.8% in cotton exports since 2021.
· Indonesia: Treading a similar path, Indonesia's cotton exports observed a dip of -23.2%.
· Spain: Spain encountered a decline of -18.9%.
· Greece: Registering a drop of -17.5%.
· Vietnam: Completing the list, Vietnam's cotton exports descended by -16.8%.
---
Embracing the Horizon: Cotton Export Futures
In the intricate tapestry of cotton exports, nations rise and flourish, shaped by evolving trends and market demands. The journey of cotton exporters is one of adaptation, innovation, and strategic foresight. By embracing sustainability, fostering quality, and aligning with market trends, these nations navigate the complex currents of global trade, propelling the cotton industry to new horizons of growth and opportunity.
---
Another News
Latest News Released Today: Tendata Blogs
Other Trade Data References to Cotton:
1. Bangladesh Close To Becoming Largest Cotton Apparel Exporter: USDA
2. Are Relevant Quality Standards Required for Exporting Cotton to Sudan?
3. Are There Any Specific Certifications Required for Exporters of Cotton?
4. Which Countries Are the Major Exporters of Cotton Globally?
5. Are There Any Specific Certifications or Standards Required for Exporters of Cotton Exported to Greece?
Leave Message for Demo Request or Questions
We always appreciate your visit at tendata.com. We'd love to hear your suggestions, feedback & queries. Please contact us to schedule a demo or learn more about our services. We will respond to your query within 1 working day.